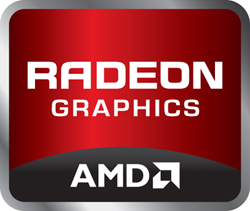 More recently, we said in our news feed that Advanced Micro Devices (AMD) intends to officially submit its debut desktop discrete video cards on the new Graphics Core NEXT (GCN). However, there was information on the network that the eminent manufacturer from Sunniel decided to postpone the date of the top -end announcement «one -headed» Radeon HD 7970 accelerator for December 22 of the current year.
As reported by employees of the VR-Zone network resource with reference to trusting sources, similar «The course of the horse» It is due to the desire of the AMD management victorious to complete the outgoing year, showing the world the first graphic accelerator based on the GPU 28-nm technology (in the case of Radeon HD 7970, it will be the Tahiti XT chip). In addition, this step will allow the company to capture the peak of the Christmas season of sales, and will also become an impressive prologue for the CES 2012 international exhibition, which will be held in Las Vegas from January 10 to 13, 2012.
Our colleagues also report that new graphic solutions will begin to ship during Christmas and New Year's holidays and go on sale on January 9, 2012. On the same day, as planned, the premiere of the younger Radeon HD 7950 model will be held on the Tahiti Pro chip, and it is noted that AMD will provide its partners with complete freedom of choice of cooling systems, operating frequencies and the volume of local video memory for their products based on this GPU.
Well, if all the above really turns out to be true, then the competitor in the person of Nvidia at the beginning of next year will not have the most enviable position in the market of discrete desktop video cards.
Source: