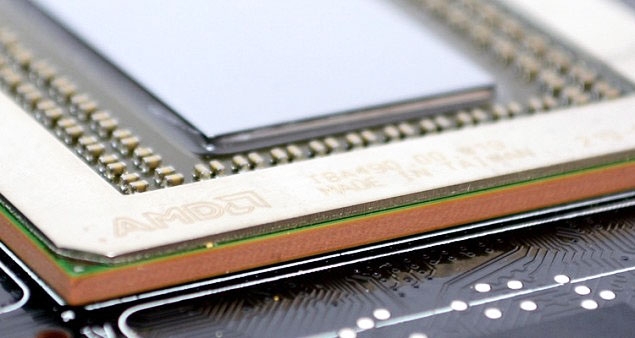 There were reports on the Web that AMD can work on the heir to the once -chip flagship Radeon R9 290X based on Hawaiii XT. The new video card is reported to be a direct opponent Nvidia GeForce GTX 780 Ti — The latter currently belongs to the crown of leadership among single -chip accelerators.
The famous 8pack overkloker, which has big ties in the industry, said at the Overclocks forum.Co.UK that AMD is preparing the release of a graphic accelerator based on a fully unlocked Hawaii chip. Earlier information appeared that the Hawaii chip may have some disconnected blocks: it was reported that the GPU actually has 48 computing blocks, which pours out in 3072 stream processors. Then, however, these data was refuted by Dave Baumann from AMD.
If AMD has prepared and soon releases such a video card, it will be a response to the GeForce GTX 780 Ti, which will not have the heir until the end of 2014: the GeForce GTX 880 and the GEFORCE GTX 870 based on Maxwell are expected no earlier than October—November.
A full -fledged Hawaii chip should receive 192 texture blocks and 64 block operations block in addition to 3072 stream processors. This corresponds to the number of stream processors in the AMD Radeon HD 6990 and NVIDIA GeForce GTX 690 two -chip accelerators. Although it is impossible to directly compare stream processors of different video cards (due to various architecture), it is still impressive that AMD was able to integrate the number of computing blocks into its flagship chip. For comparison: in the chip nvidia gk110 — 2880 cuda nuclei.
The official name of the new card based on a completely unlocked Hawaii chip is not reported, but we can assume the name Radeon R9 295X by analogy with R7 265, R7 255, R9 295×2. The price will certainly be in the range of $ 600—$ 650 — A little less than the GeForce GTX 780 Ti, which is sold in the USA for $ 700. It is reported that the video card can also get a new more effective cooling system.
Source: