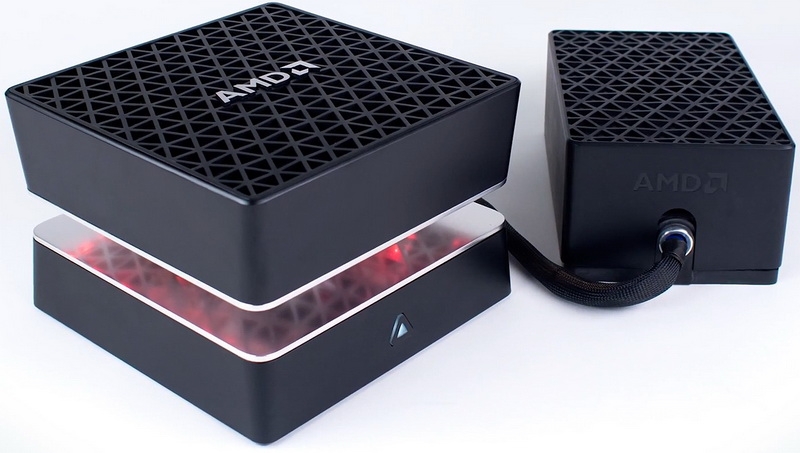 Readers already know the compact, but at the same time AMD Quantum, equipped with two graphic Fiji graphic processors. Unfortunately, despite all the assurances of AMD, this pretty and very ambitious project risks never getting into the market, remaining in the form of single exhibition copies. Richard Huddy himself, the head of the AMD graphic development department, admitted that even if Quantum became a commercial product, then extremely rare. At the moment, it is obvious that the Project Quantum was created as a kind of analogue «Concept-Kara» In the automotive industry and the company at the moment does not even have an OM partner who would engage in the mass production of these systems.
The basis of those systems that were demonstrated by AMD are a special version of the ASROCK Z97E -ITX/AC board, the Intel Core i7-4790K processor (which is very ironic), as well as the Radeon R9 Fury X2 two process adapter. Despite small dimensions, Quantum prototypes use the liquid cooling system and the external power supply. One of the destinations of the demonstration samples of these systems was a demonstration of high performance in modern games in a super -high resolution of 3840 × 2160, with which they completely coped.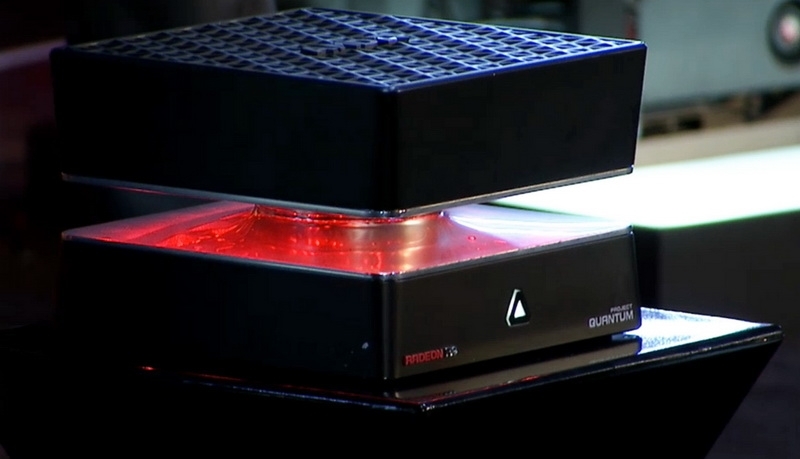 Another task — Attraction to AMD solutions in no better times for the company. Unfortunately, Project Quantum widely uses non -standard components, which are simply unprofitable to produce in small parties, and the demand for such systems, taking into account their high price, in principle, cannot be large. Not everything has been lost so far: Richard Huddy is sure that if the company can agree with the manufacturers, then the Project Quantum has a chance to become a real commercial product, but in this case the scale of production will be very insignificant, and the price — high.
Source: