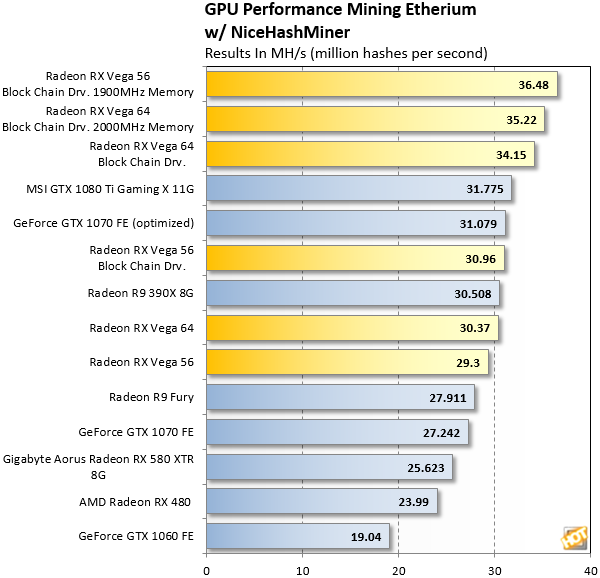 Before installing the driver, the company advises taking into account the following notes:
This driver is provided as a beta-level that should be considered «as it is» — In the future, there will be no updates or errors;
The driver is not intended for graphic or game loads;
The driver is optimized for computer workloads of blockchain.
The Hothardware resource checked using the Nicehash Miner program to increase the efficiency of the work of Ethereum mining when downloading a new driver. The results are given in mh/s.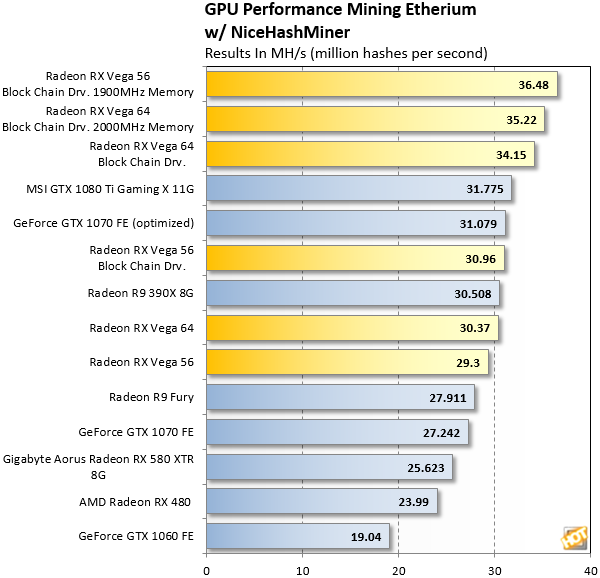 As you can see, with this beta-driver you can get a significant gain in performance. To be precise, the new driver does not increase, but returns to the previous indicators the performance of video cards, which falls as the DAG file increases during mining.
Additionally, a decrease in the heating of the video card is reported during mining and eliminating the failures observed when using the AMD Radeon RX Vega graphic accelerators.
Source: