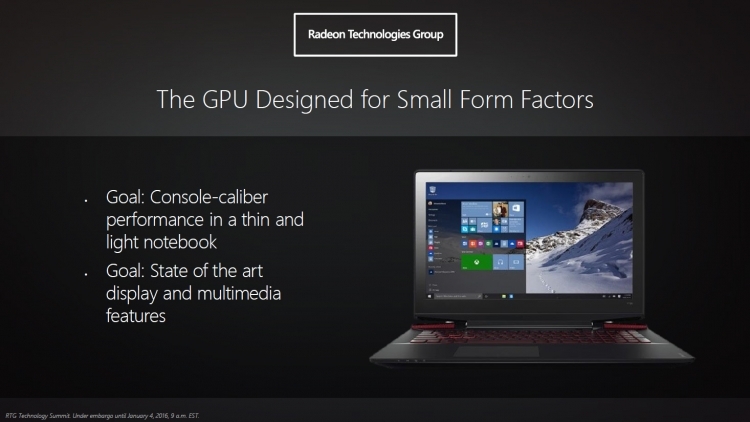 More recently, the graphic unit of Advanced Micro Devices, Radeon Technologies Group announced a new graphic architecture under the code name Polaris. As indicated in the newsletter dedicated to this event, the emergence of new AMD graphic processors should be expected in the middle of the year. Almost simultaneously, new curious rumors appeared regarding the terms of the Polaris debut on the market in a tangible form. The popular resource PC Perspective suggest that the first Polaris processors could be released in two months.
At the same time, it was about the simplest option with the sight to the mobile sector used by AMD to demonstrate the efficiency of Polaris. In the end, however, the hearing was not confirmed. PC Perspective explained their position, indicating that the first fully operational chips with Polaris architecture were used to demonstrate the energy efficiency of the new architecture just two months after the start of experimental production. Data given at AMD presentations really look impressive — Subtle technical processes of class 16/14FF+ allow you to achieve a serious increase in performance in the intersection on watts.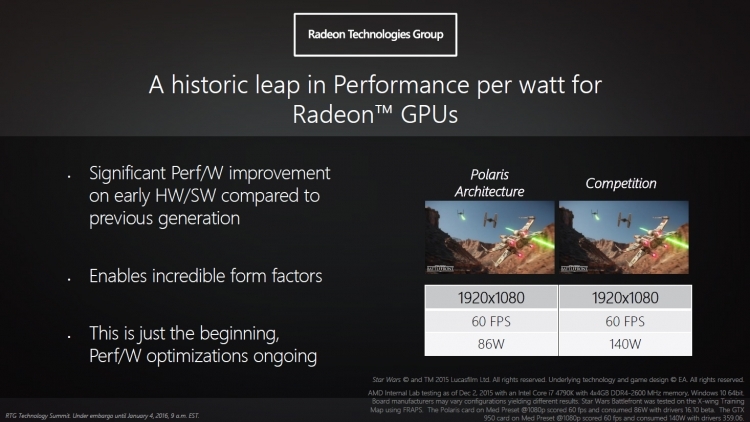 But this is in no way due to the fact that the first solutions on the basis of Polaris will be commercially available in two months. As previously planned, the market debut of the new graphic architecture will take place around the middle of 2016. Typically, the release of new video cards begins with the flagship, with rare exceptions, like Nvidia GeForce GTX 980, but, most likely, AMD will come in accordance with traditions, even having already quite ready and efficient Polaris chips of the budget class. In addition, the developers from Radeon Technologies Group will have more time «polishing» The program of the fourth generation graphic platform GCN.
Sources:
PC Perspective
WCCFTECH.com