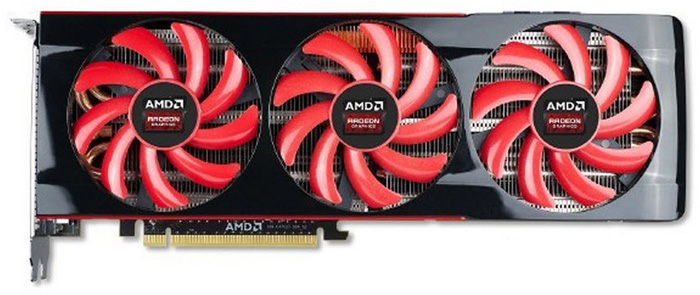 Along with rumors that Advanced Micro Devices (AMD) intends to officially officially submit to many a reference sample of its «Two -headed» The Radeon HD 7990 discrete desktop video card, also known as Malta, has leaked information about the allegedly final specifications of this graphic monster.
So, according to the published data, the main technical characteristics of the new items look like this:
Two Tahiti XT chip designed by 28-nm on the Graphics Core Next (GCN) architecture, each of which has 2048 stream processors, 128 texture modules (TMU) and 32 of the rasterization unit (ROP);
6144 MB (3072 MB on GPU) GDDR5 memory with a 384-bit interface and a frequency of 6000 MHz;
The frequency of graphic nuclei is 1000 MHz;
The printed circuit board is made under the PCI Express 3 bus.0 x16;
Two-slop cooler of active type with three 92-mm fans;
Two 8-pin connectors for the organization of additional power;
The DVI port -drew on the rear panel and four Mini DisplayPort outputs;
Support DirectX 11.1;
TDP level does not exceed 375 watts.
About whether all the above is true, we will most likely learn very soon.
Source: