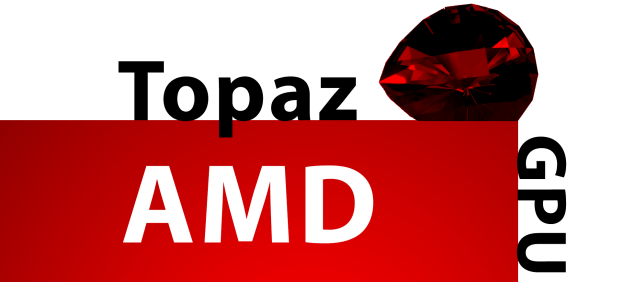 The code name Topaz XT AMD mobile accelerators appeared in the description of the new edition of the GPU-Z program. These are the R7 M255, R7 M260 and R7 M265 video cards, which should take the place between the Opal Pro and Opal XT chips. The source also indicates that they are completely compatible with the upcoming API DirectX 12, which will become available with Windows 10. As you know, modern AMD accelerators with GCN architecture are compatible with DirectX 12 only partially (for example, low -level equipment access and some other innovations are supported).
Drive in the description GPU-Z 0.8.0 wording «Preliminary Support Is Added for AMD "Topaz" GPU» usually means that these video cards will soon appear on sale. According to preliminary data from the PCI Devices resource, the R7 M260 and R7 M265 accelerators belonging to the Topaz XT family have the same characteristics, with the exception of the operating frequency and a significant difference in the release date. Both 28-nm chip with an area of 77 square meters. mm will receive 384 stream processors, 24 texture modules and 8 rasterization blocks. Video cards will be equipped with 1 GB GDDR5 video memory with a 128-bit tire.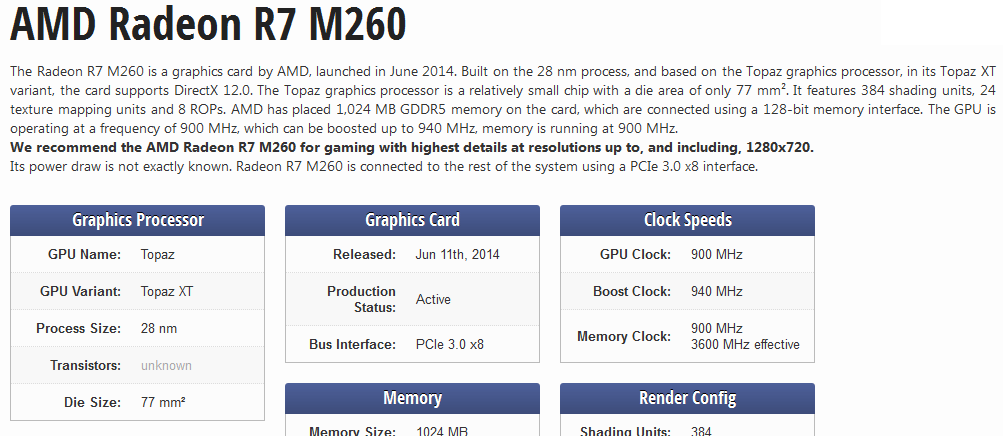 Video cards with the names R7 M260 and R7 M265 were represented by AMD in January 2014, but they were based on the Mars (Opal Pro/XT) nucleus and had almost the same characteristics, with the exception of the frequency and support of DirectX 12. Thus, it is likely that in the uninfected future, these accelerators will receive updates, and a new mobile video card R7 M255 will be released.
Source: