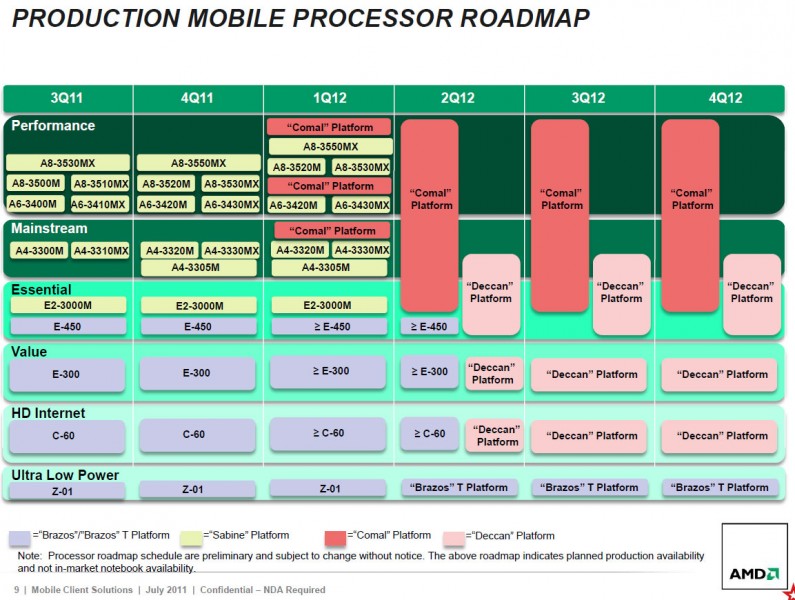 AMD plans to develop the success of Brazos in the market of ultra -thin laptops: in 2012, the Deccan platform will be presented, and in 2013 — KERALA. The company hopes that ultra -thin solutions will allow it to increase the share in the laptop processors market, which in recent years is about 10%.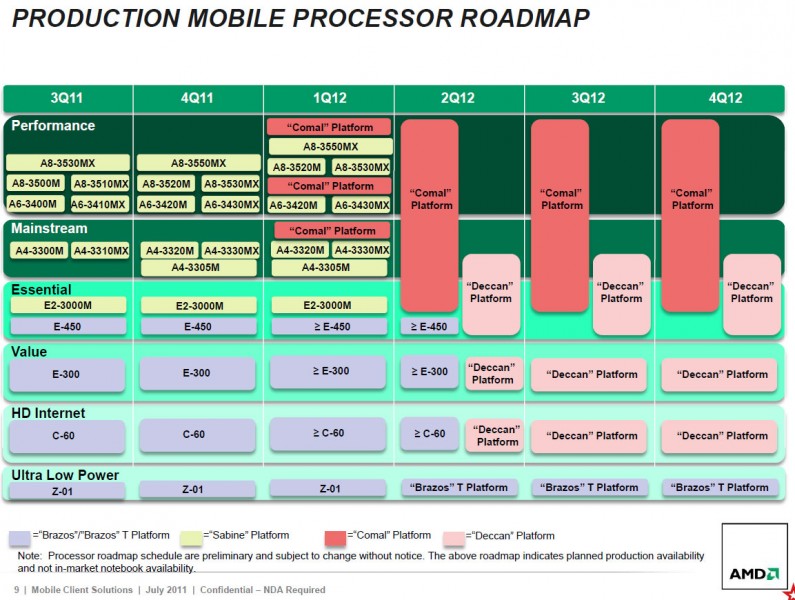 In June 2012, Brazos will be replaced by the Deccan platform, which will be based on accelerated processors Krishna and Wichita. Then the platform will be updated on Kerala with Kabini hybrid processors. With each update, it is expected to improve the performance and energy efficiency of platforms, which will allow AMD to compete with Intel Ivy Bridge in 2012 and with Haswell in 2013 in the market of ultra -thin laptops.
As for the tablet market, AMD in 2011 promotes the Brazos platform for Windows, and in the second quarter of 2012, AMD will launch the Brazos T platform with Hondo processors, and then in 2013 in 2013 — Samara platform.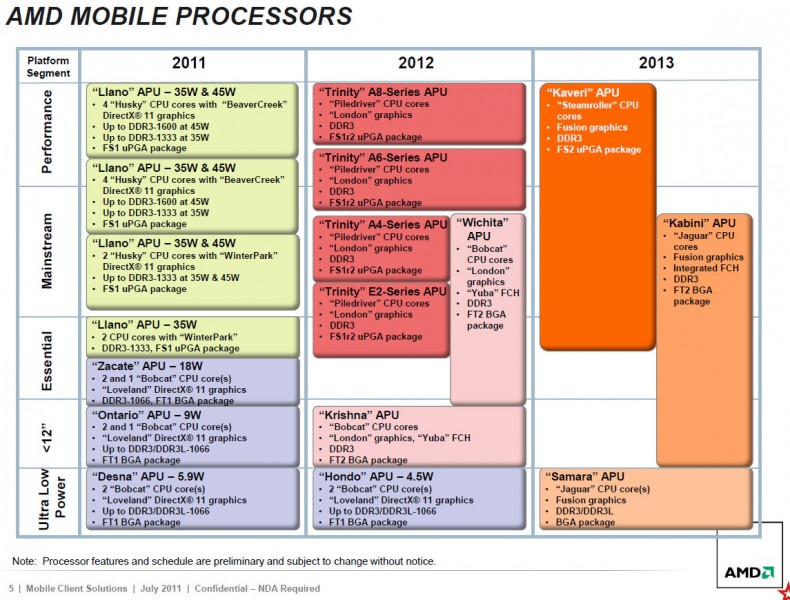 On the market of traditional AMD laptops, today is based on the Sabine platform with accelerated Llano processors, which was replaced by Danube, but due to the problems of Globalfoundries with the fraction of the suitable 32-nm crystals, the supply of Llano is defeated, which should negatively affect the supply and prices of productsCompany. However, AMD is about to present the Comal platform based on Trinity processors in 2012, and then in 2013 — Indus platform with APU Kaveri.
Source: