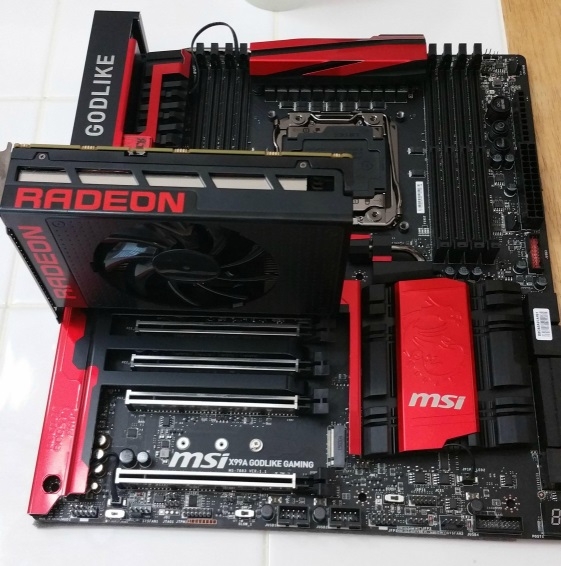 Many owners of compact buildings who do not want to compromise regarding the productivity of such systems in games are hopefully waiting for the appearance of the new Radeon model on the shelves — R9 Nano based on the graphic nucleus Fiji. And they have foundations for joy.
One of the foreign enthusiasts, Anthony «Elmy» Lacques (Anthony Lackey), known for its extreme five -monitor configurations based on AMD graphic solutions, said that he was working on «project for AMD» and stated that Radeon R9 Nano will soon go to retail chains. The announcement of Nano is expected this month and AMD, apparently, will try to saturate the sales channels in advance with a new product.
He also published a number of new pictures of Radeon R9 Nano, which we share with readers. The new video adapter is really compact, it is even shorter than his closest relative, Radeon R9 Fury X, despite the fact that «Fury» uses liquid cooling, and nano — ordinary air cooler, and equipped with only one fan. But, as you know, Nano is expected to complete configuration of Fiji with 4096 active fluid processors. Impressive, it remains only to wait for the results of game tests.
Source: