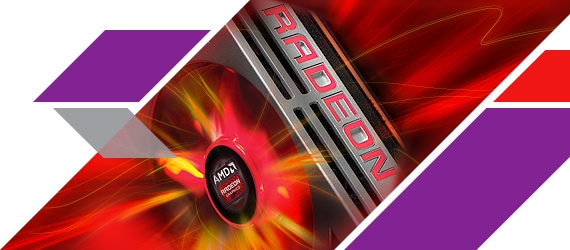 AMD said that next year it does not plan to represent new graphic architectures, but will focus its efforts to improve GCN technology (Graphics Core Next) in order to increase productivity and improve the energy efficiency of its solutions. For the first time, the GCN architecture was presented at the end of 2011 along with Radeon HD 7970, subsequently renamed Radeon R9 280X. Since then, GCN technology has developed both in terms of set of capabilities and in terms of productivity, and this year the fourth version of GCN is expected, which will be embodied in silicon in Fiji graphic processors. Architecture GCN 1.3 will receive a completely new memory controller, cache subsystem and a number of new opportunities supported by new APIs such as Microsoft DirectX 12.
Without a doubt, since then AMD graphic processors have acquired a lot of new. It is expected that a jump in the performance provided by a new flagship against the background of Radeon HD 7970 will be giant. Interestingly, this leap will be entirely provided with architectural innovations, since the GCN processors themselves will still be carried out using the same 28-nanometer technology process. Alas, this time a thinner technology process turned out to be a luxury that AMD cannot afford, since TMSC decided to concentrate efforts on mobile systems on the chip with its CLN20SOC process process. But much will change next year, when TSMC and Globalfoundries will present their 16-nm and 14-nm Finfet processes, which can be used to produce powerful graphic chips.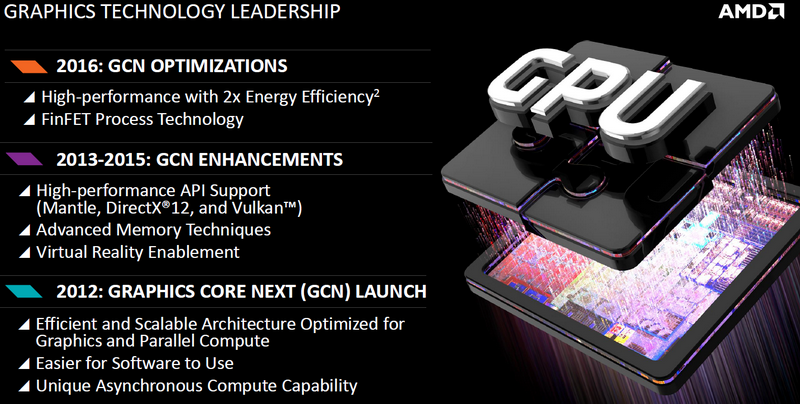 For 2016, AMD planned the release of another new version of GCN at number 1.4. It is promised that in terms of energy efficiency it will double the existing solutions, and also present a number of new opportunities, including employees to accelerate supplemented and virtual reality funds. All the 2016 AMD graphic chips will use the FINFET technological process, which will allow you to fit more in the crystal more in -line processors and other blocks that serve to increase the performance of the new generation chips. According to Mark Papermaster, the chief engineer of AMD, the graphics development team does not leave work on the new architecture for a minute and finds all the means to make GCN even more efficiently.
Although the company does not disclose details about the 2016 graphic projects, information about twice as high energy efficiency may mean twice as high performance with an equal level of energy consumption. Since the future GBM graphic chips will receive a second -generation HBM memory, the memory subsystem will clearly not become a narrow place, and as a result, next year we can really see a giant jump in the performance of the graphic solutions of AMD — All thanks to a combination of architectural improvements GCN and Super Building Memory HBM 2.
Source: