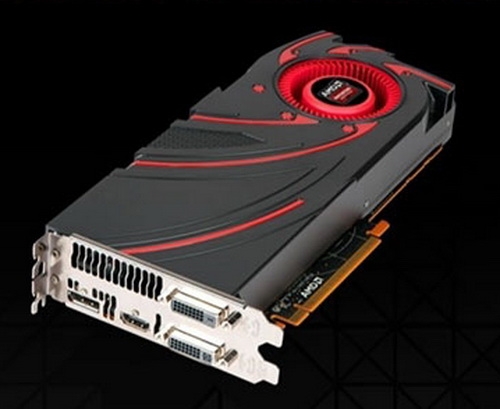 As expected, Advanced Micro Devices has publicly announced the release of new graphic cards of the middle class based on the Tonga graphics processor.
First of all, we are talking about AMD Radeon R9 285. The presentation published all the main technical characteristics of the new items that look as follows: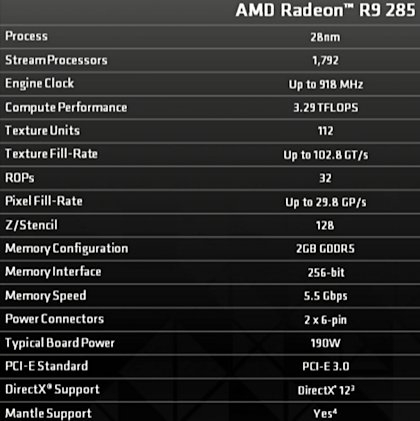 Technical data indirectly confirms the presence in the Tonga 2048 of fluid processors, but only 1792 of them are involved in the Radeon R9 285 version. In some way, the novelty is a step back compared to Radeon R9 280. It is not only about the capacity of memory, but also about a slightly lower computational performance and the speed of filling out the scene — Reduced maximum GPU frequency affects. But the level of heat emission really fell, however, not as much as expected. The heat package Radeon R9 285 is 190 watts versus 250 watts at the predecessor. Of course, the novelty supports both DirectX 12 and Mantle.

A clear plus of the Radeon R9 285 is a recommended price that is only $ 249, while R9 280 was estimated at the time of the announcement of $ 279. It will be possible to purchase a new AMD solution since September second. Then a more powerful model will appear, Radeon R9 285x. It will have a 384-bit memory bus and 2048 active fluid processors.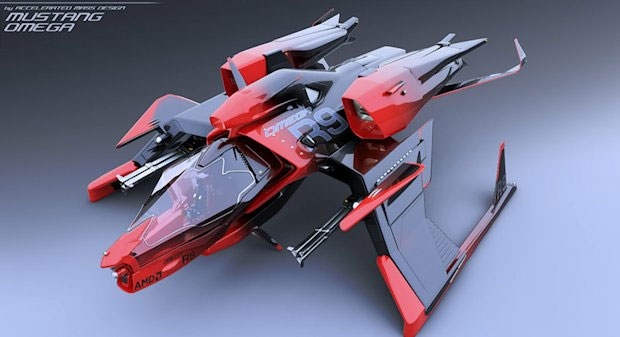 Lovers of space topics will surely like AMD's offer: for buyers of graphic adapters of the R9 series, the company offers a small set that includes the game ALENE ISOLATION and access to Star Citizen, when the latter development will be completed. Star Citizen players will be able to use a unique spacecraft model called Mustang Omega R9.
Source: