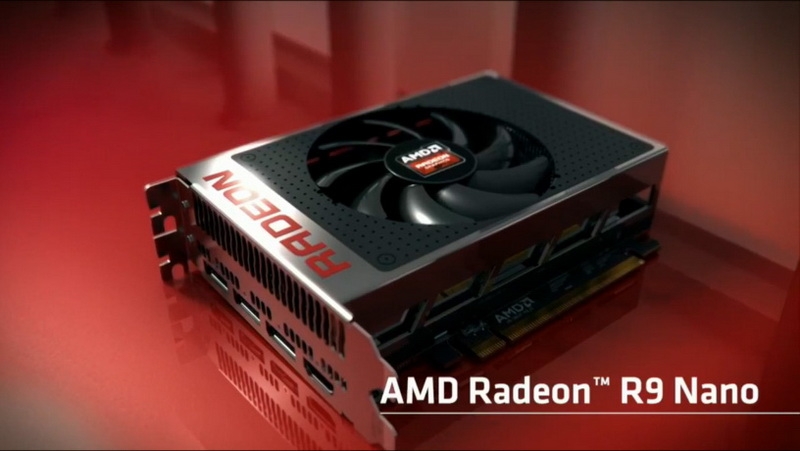 Fans of AMD discrete graphics are looking forward to the appearance of the third model on the market on the basis of the Fiji graphic nucleus, namely the compact video adapter Radeon R9 Nano. Unlike Radeon R9 Fury X, it will use an air cooler, but it will be much more compact than the usual R9 Fury and will be installed without problems in the Mini-ETX form factor or the compact HTPC case. Apparently, it is not long to wait: as foreign sources report, AMD Radeon R9 Nano will be announced on August 27, although this information is not official.
Despite the modest length, which is only 16 centimeters, the R9 Nano, except for the clock frequency of the nucleus, will not give way to Fury X with its liquid cooling system. A full -fledged Fiji chip with 4096 Active GCN processors will be installed on the map, equipped with 4 gigabytes of HBM memory with a capacity of 512 GB/s. The clock frequency of the nucleus is still unknown, but relying on the heating package 175 watts, it can be assumed that we are talking about 850 or 900 MHz. In addition, AMD itself reports that Nano performance will be from 85 to 90 % of the Fury X level, which is very, very good.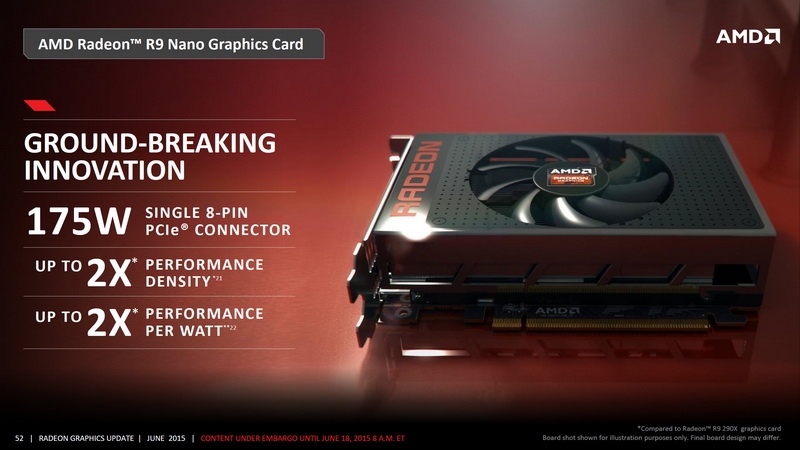 Unfortunately, the price of the future novelty is unknown. Some foreign observers talk about 449 or 499 US dollars, which, against the background of the cost of the Radeon R9 390x, is $ 429, looks rather believable. Radeon R9 Nano promises to be much more productive than Hawaiii solutions, so in the near future after the announcement AMD can lower the prices for the Radeon R9 390 line. From other things, one can note the complete absence of DVI Nano ports, which can not be convenient for everyone. If a simple passive adapter can still be used for HDMI, then the DVI-D connection to the DisplayPort port requires an active converter. Probably, at least one such converter will be included in the delivery kit.
Source: