The future generation of AMD Radeon graphic cards surrounds the veil of secrets, and we know, unfortunately, not too much. One is obvious — The case is moving because in the well-known database of Zauba import export.COM has noticed a new printed circuit board with model number C880. There is a mention in her description «Fiji XT». Apparently, C880 will become the basis for all cards based on AMD Fiji chip — Radeon R9 380 and Radeon R9 380x. In the same way, the C671 board is now used for the production of Radeon R9 290 and 290x.
Fiji and Bermuda should not be confused: the information available to date says that the latter will be much more powerful, and it is it that the AMD Radeon R9 390x flagship cards form, but Fiji will become the main «workhide» and the answer NVIDIA with her GM204. This is not contrary to the famous photograph with the casing of the future cooling system of AMD, since even Fiji is quite powerful and complicated so that the use of hybrid water-air cooling is justified, and even Bermuda with more than four thousand in-line processors will receive such coolingwith a guarantee. Moreover, according to rumors, the casing of only one of the four existing options for the cooling system AMD Radeon R9 3×0 was captured in the previously given picture.

In addition to mentioning printed boards for AMD Fiji, the same source contains data that will delight those who are waiting for the appearance of Radeon cards based on the Tonga XT chip — perhaps the most controversial graphic processor AMD. From the moment of the official announcement of the Radeon R9 285 on the basis of Tonga Pro, various rumors about the Radeon R9 285X and Tonga XT are constantly circulating on the Web: they had to appear in September, which, as we know, was not confirmed, they are not planned at all to release… But now there is no doubt left: at least, printed circuit boards for Tonga XT exist, but why they are needed if AMD does not plan to produce appropriate graphic cards? In addition, the Tonga XT will now go into the new, three -hundredth series of Radeon, and probably the Radeon R9 285 renaming should be expected so that the AMD Radeon graphic product line.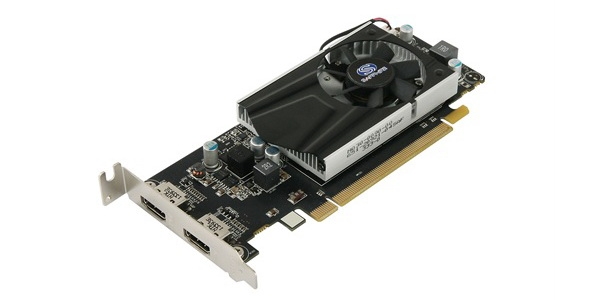 Finally, Videocardz.COM reports that the initial Oland (Radeon R5 240, R7 240, R7 250) will be replaced by a new chip under the Iceland coden name. True, there was no mention of the Zauba database for him. Products based on this chip will linger a little, since the market reserves of Oland are still very large. All three new items — Fiji, Tonga XT and Iceland — should be announced in January or February next year.
Source: