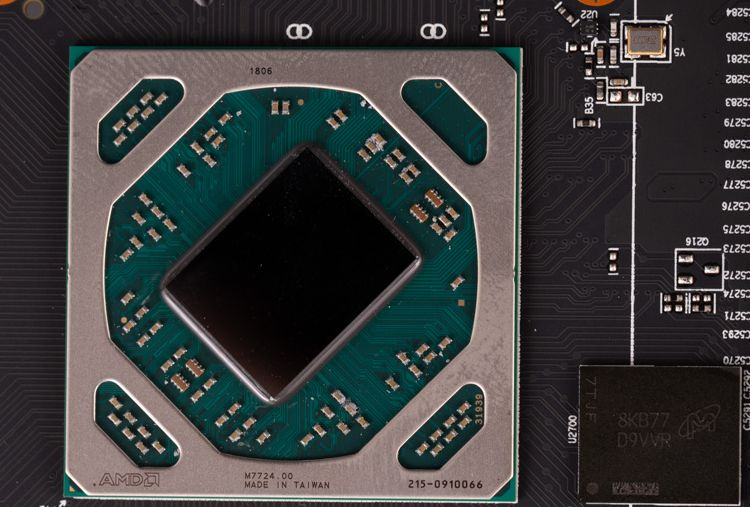 Today, the Radeon RX 590 GME, which will not be offered outside the PRC, entered the Chinese market. One of the first reviews revealed that the video card is based on a no more progressive 12-nm Polaris 30 graphic processor, and its 14-nm predecessor Polaris 20.
The Radeon RX 590 GME video card performed by XFX has become the hero of the review on the Expreview website. Each AMD partner has the right to set its own value of the Radeon RX 590 GME graphic processor, in this case, XFX prefers 1460 MHz frequency. This is 94 MHz higher than that of the usual Radeon RX 580 of this brand, but the TDP level of the new video card was mysteriously lower: 135 versus 145 W. If you continue to compare with the Radeon RX 580, the new product requires a combination of eight and six-pin connectors of additional power, and the Radeon RX 580 is content with one eight-applies.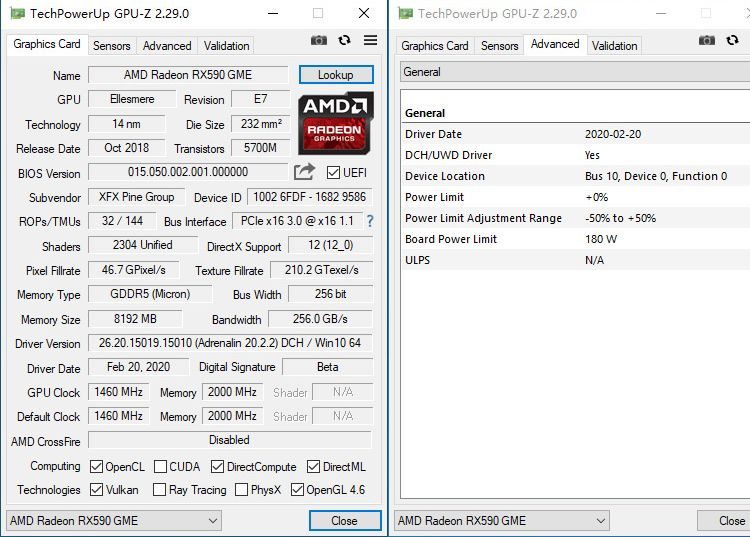 The authors of the review claim that the Radeon RX 590 GME is based on the 14-nm Polaris 20 graphic processor, while the usual Radeon RX 590 uses a more modern 12-nm Polaris 30 graphic processor. Apparently, a batch of 14-nm graphic processors is launched for the needs of the Chinese market. On accelerated potential, this affected negatively — Raised the frequency of the Radeon RX 590 GME graphics processor under load almost failed.
The average energy consumption of Radeon RX 590 GME was higher than that of Radeon RX 590, but the peak turned out to be slightly lower. In rest, both video cards consume approximately the same, but the more modern Radeon RX 5500 XT with 4 GB of memory of the GDDR6 type is more profitable, even taking into account the need to pay extra compared to Radeon RX 590 GME. The representative of the NAVI family not only demonstrates higher speed, he also accelerates better, and at the same time consumes less electricity.
Source: