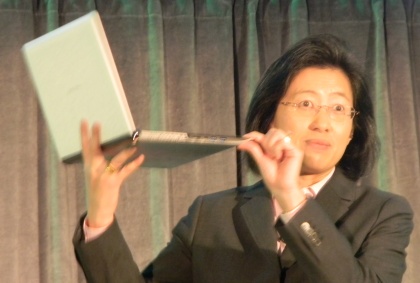 Dr. Lisa Su (Lisa Su) occupies the post of senior vice president and senior manager of international units in AMD. According to AMD Executive Director Rory Read, its tasks include preparing products that satisfy the requests of OEM manufacturers, and are not an attempt to a direct response to all steps of Intel.
It is curious that one of the key at the event and the attention of the press of the products was the standard ultrabook AMD, created by the Taiwanese companies of Compal. In the case of the device with a thickness of only 18 mm, the Trinity hybrid processor is contained. The company notes that the retail value of such a device is only $ 600, that is, such solutions can be cheaper for $ 100 or more ultrabooks based on Intel Ivy Bridge.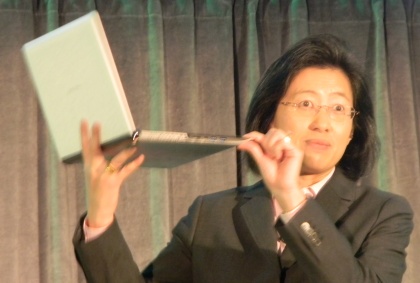 Trinity processors are supposed to be 20% faster than LLANO in CPU calculations and more than 30% — In the schedule. AMD sold about 10 million Llano hybrid processors last year, and could put noticeably more, but Globalfoundries production problems somewhat prevented this.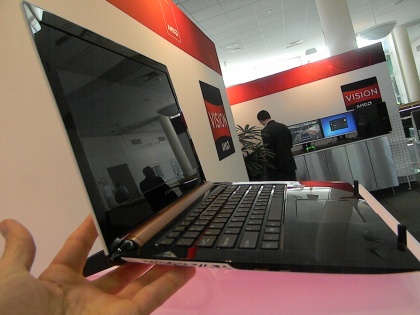 Trinity processors will be produced in three different packages, including BGA. The 17-on chips will be released, and the integrated graphics will be able to display the image of two screens at the same time.
Source: