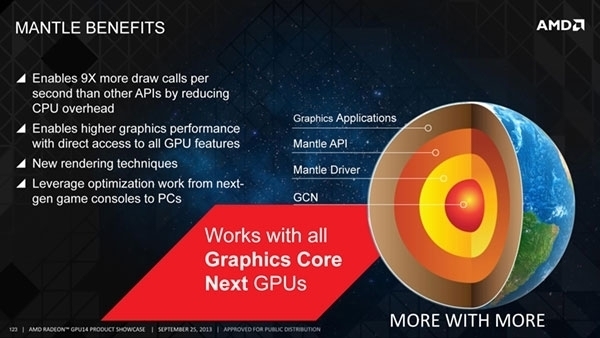 Currently, the AMD Mantle beta drives support the following accelerators: AMD Radeon R9 and R7, AMD Radeon HD 7000 and HD 8000, as well as hybrid chips AMD A10-7000 and AMD A8-7000. However, the company warns that accelerators of the Radeon HD 7000/HD 8000 series, as well as AMD Radeon R9 280X and R9 270X will still receive the minimum increase from the use of Mantle — This indicator will be improved in future versions of Catalyst.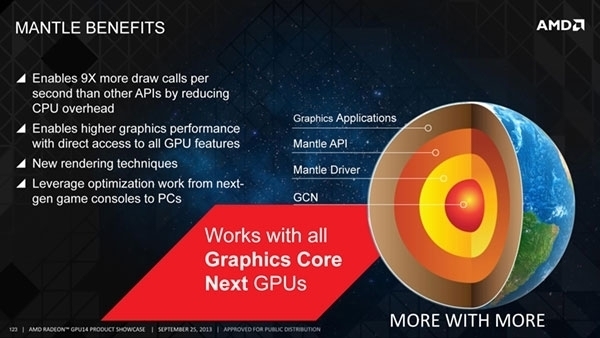 AMD notes that Mantle, compared with DirectX, can provide Battlefield 4 in the R9 290 video cards of performance up to 45%, and in Star SWARM — 200%. Such a strong plus will be felt in tasks where CPU power is a limiting factor. Configurations with several video cards in Star Swarm are not yet supported, and Battlefield 4 can affect the stability of the game in the Mantle version of the Battlefield 4 — This will be fixed in the future. It is worth noting that these are only the first fruits of mantle use — In the future, AMD does not exclude the release of Battlefield 4 and Star Swarm updates, thanks to which the performance and quality of these projects will increase through the use of additional Mantle functions. Undoubtedly, the Catalyst driver will also be polished. AMD Eyefinity, Enduro or Powerxpress technologies are not yet supported in the Battlefield 4 Mantle version.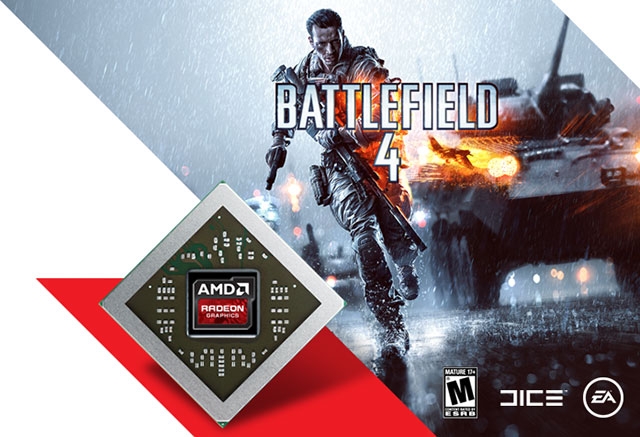 The driver also brings improved support for FRAME PACING technology (more regular personnel output) in DirectX 10 and DirectX 11 on 4K panels in Crossfire and Dual Graphics modes. Finally, the driver fixed many mistakes and problems in the mass of applications and games like Total War: Rome 2, Call of Duty: Ghosts, PowerDVD, Crysis2, Red Faction, Age of Conan, Company of Heroes, Resident Evil 5, Total War: Shogun2, 3dmark 06, The Secret World, F1 2012, Tomb Raider, Call of Duty, Battlefield 3, Far Cry 3 and Starcraft.
As you can see, the list of changes is huge, so the enthusiasts will probably like this beta-driver very much. The rest is better to wait for a more stable WHQL assembly. Download Catalyst 14.1 for Windows can be in the following versions:
AMD Catalyst 14.1 beta for desktop systems (32- and 64-bit Windows);
AMD Mobility Catalyst 14.1 beta for laptops (32- and 64-bit Windows).
At the same time, AMD pleased users of Linux systems, releasing the Catalyst 14 beta drivever.1 for this open platform. It includes support for new products (A10-7850K and A10-7700K) and programs RHEL 6.5, Opensuse 13.1, ubuntu 13.10, XSERVER 1.15 and Kernel 3.13, and also contains a lot of corrections.
Source: