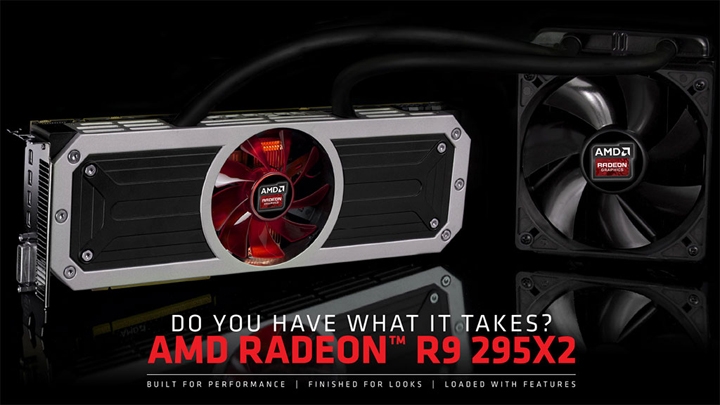 AMD, as part of a special advertising campaign, reduced the cost of the flagship two -processor accelerator Radeon R9 295×2 at once by $ 500: over a limited period of time, this video card can be purchased for approximately $ 1000.
The video adapter is built on two 28-nanometer chips Hawaii, made on the architecture of the Graphics Core NEXT (GCN). Each of them has 2816 stream processors, 176 texture modules (TMU) and 64 of the Rasteurization Block (ROP). Thus, the total number of stream processors reaches 5632, and the total TMU and ROP is 352 and 128, respectively.
Accelerators are equipped with 8 GB of GDDR5 memory with a 512-bit tire. The frequency of the chips nucleus reaches 1018 MHz (in the case of reference products), memory frequency — 5000 MHz. A hybrid system with two water blocks, a radiator and fan is responsible for cooling.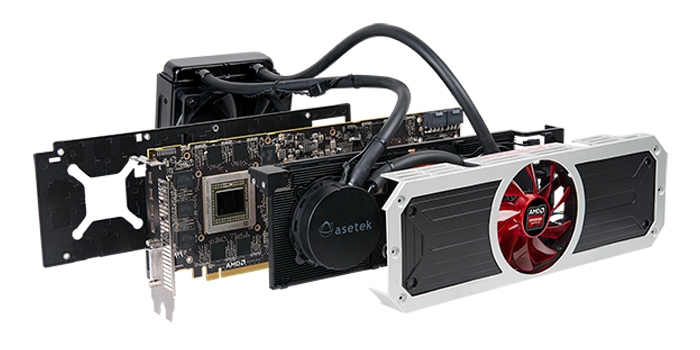 Until today, the Radeon R9 295×2 video card was offered at a price of $ 1,500. Now, some retailers are asking for her a third less. Moreover, the price of $ 1000 is valid for both OOM manufacturers and ordinary consumers.
We add that NVIDIA also offers a 37-percent discount on its two-processed accelerator GeForce GTX Titan Z. However, this proposal applies exclusively to OEM manufacturers. The price of GeForce GTX Titan Z for ordinary users is already $ 3000.
Source: