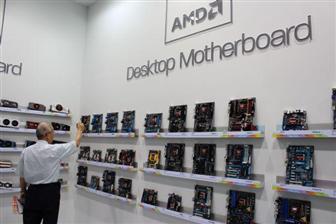 As a result, in 2014, all high -performance AMD FX processors will be designed for the AM3+connector, and hybrid chips for a more mass market will be compatible with FM2. The AM3+ contact platform supports AMD Hypertransport 3.1 and DDR3-memory with a frequency of 2133 MHz.
Currently, AM3+ is compatible with a number of FX chips, including 8350/8320, 6350/6300, 4-core 4350/4300/4130. At the same time, the desktop chips of the A, 4-core 5800K/5700/5600K/5500 and 2-core 5400K/5300/4000, as well as the 4- and 2-core Athlon Athlon for FM2.
According to the current AMD plans, the cost of processors FX 8320, 6300 and 4300 in the second quarter will be reduced by $ 14—$ 20, and the FM2-Basized 4-core solutions A-5600K and A-5500 are cheaper by $ 10.
Source: