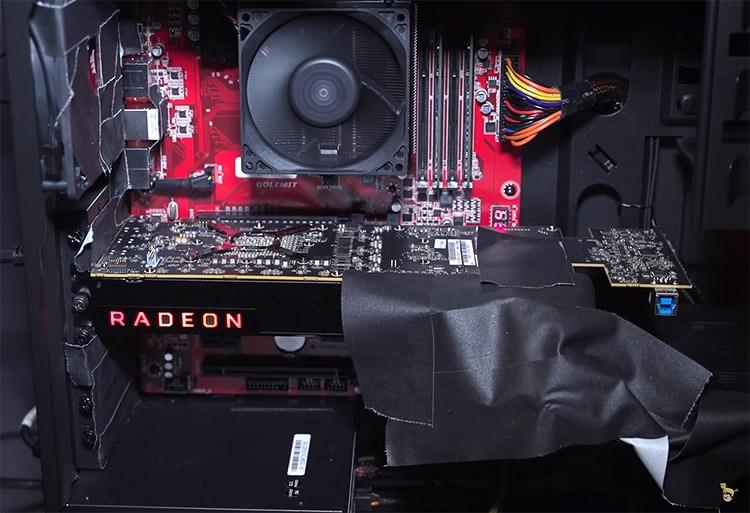 At the last CES 2017 exhibition, AMD demonstrated the system assembly with the Vega 10 video card, which was entrusted with a non -trivial task to ensure a personnel frequency of 60 k/s in a doom shooter in the quality of Ultra graphics quality. Journalists who were present at the exhibition noted that the prototype Vega 10 showed FPS at least 60 frames per second, and the host of the popular English-speaking YouTube channel Linustechtips Linus Sebastian managed not only to be convinced of this personally, but also to look under the side cover of the systems nogoBlock with Vega 10.
Inside, a two -slot video adapter was discovered about 26 long–27 cm (without ledge in the front). Part of the board was sealed with adhesive tape to «Paparazzi» did not recognize the configuration of power connectors ahead of time. The highlighted Radeon logo at the Coler's end is identical to the Radeon RX 480. The cooling system itself should be more effective than that of the senior Polaris 10, because the streaming processors of Vega 10, as they say, are almost twice as much.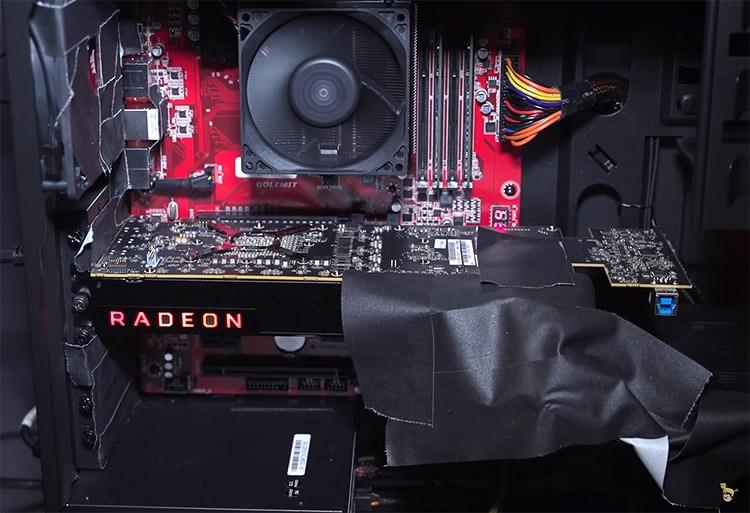 USB 3 connector.0 Type-B on a T-shaped ledge of the board, according to the head of Radeon Technologies Group Raja Koduri, is needed for laboratory testing. He transfers expanded monitoring data to the computers of engineers, on the basis of which conclusions are drawn about the stability of the GPU, energy consumption, etc. D. In serial copies of Vega 10 port USB 3.0 type-b will not.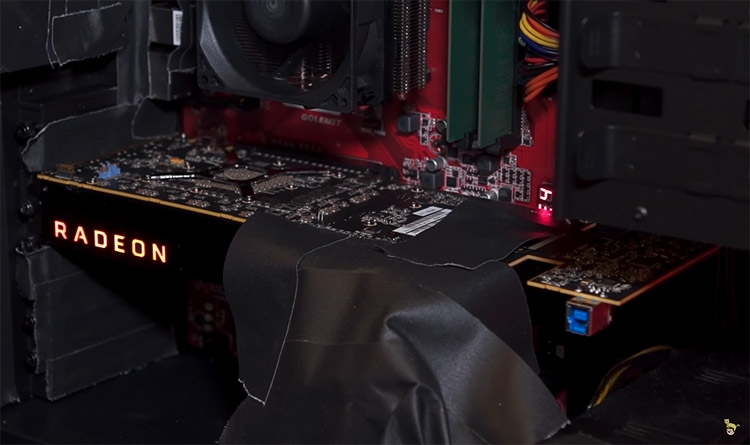 The test system also contained a motherboard with the code designation Golemit (AM4?), cooler with at least three copper heat pipes, two ranges of RAM, SSD drive and modular power supply.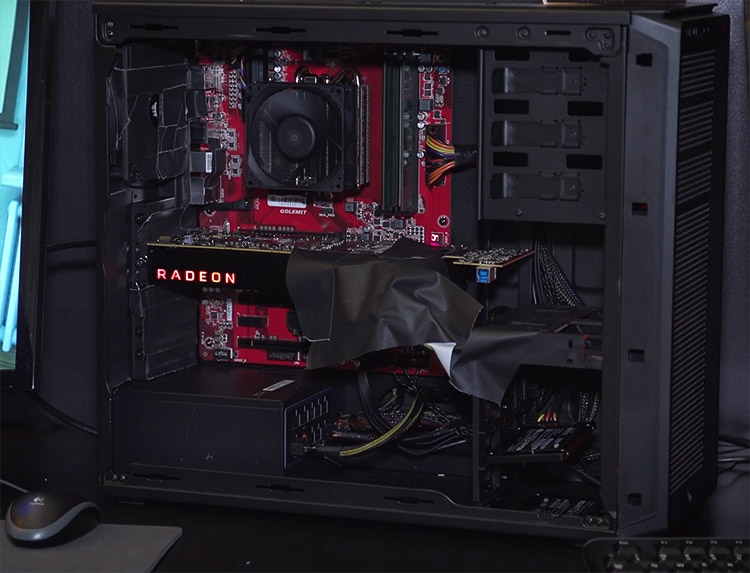 Another remarkable AMD exhibit on CES 2017 was a system with four Radeon Pro SSG accelerators using 4 × 1 TB NAND Flash memory as a buffer. Through the efforts of the Quartet, the computer rendering a photorealistic scene in 4K resolution, issuing several frames per second.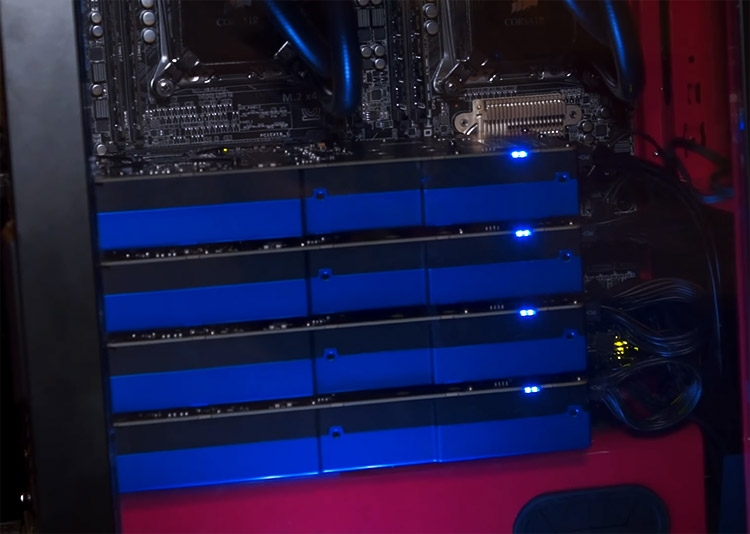 Vega 10 release still does not have a specific date. Apparently, a lot will depend on the demand for other 28-nm and 14-nm Radeon models, as well as the deadlines for the Debut of the GEFORCE GTX 1080 Ti video card. Radeon Technologies Group promise to release a new product during the first half of the year. In the arsenal VEGA 10 will be 64 Cu blocks (preliminary — 4096 streaming processors) and 16 GB of buffer memory HBM2. In the second half of the year «Red» They plan to present a two -chip solution based on the GPU Vega 10, which, apparently, will replace Radeon Pro Duo.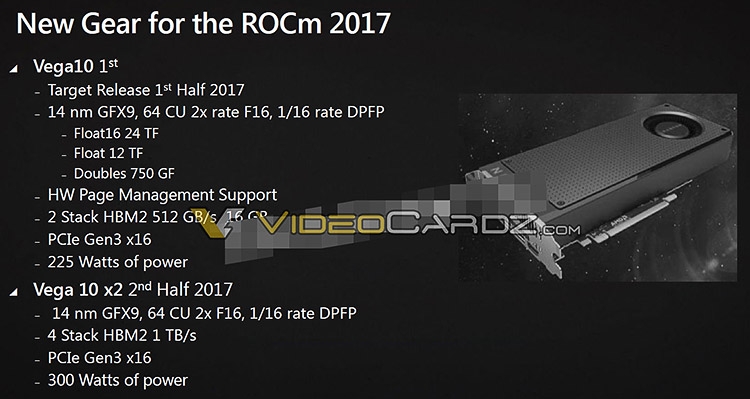 In the second half of 2018, the 7-nm Video Scabe Vega 20 with 64 Cu blocks and 16 debuts–32 GB of memory hbm2. This adapter will be implemented by the PCI Express 4 interface.0 and support for XGMI technology (analogue NVLINK).

Sources:
Linus Tech Tips
Videocardz