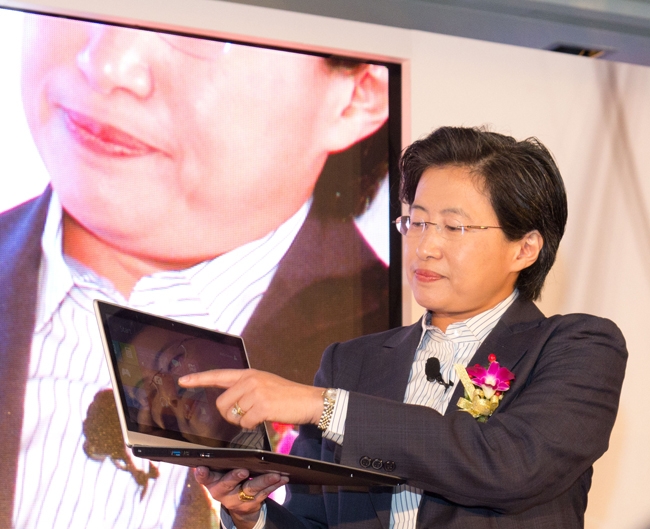 AMD Vice President Lisa Su (photo) said that the company began the supply of new generation hybrid processors to computers manufacturers.
Beema will replace the Kabini APU products. New chips can have two or four x86-compatible Puma computational cores. In addition, the processors include a graphic controller on the architecture of Graphics Core Next (GCN).
Beem products are equipped with a specialized cortex-a5 Trustzone nucleus, on the basis of which safety functions are implemented. Processors are produced according to 28-nanometer technology;The maximum value of the dispersed thermal energy (TDP) depending on the modification varies from 10 to 25 W. Supply chips have FT3 BGA execution.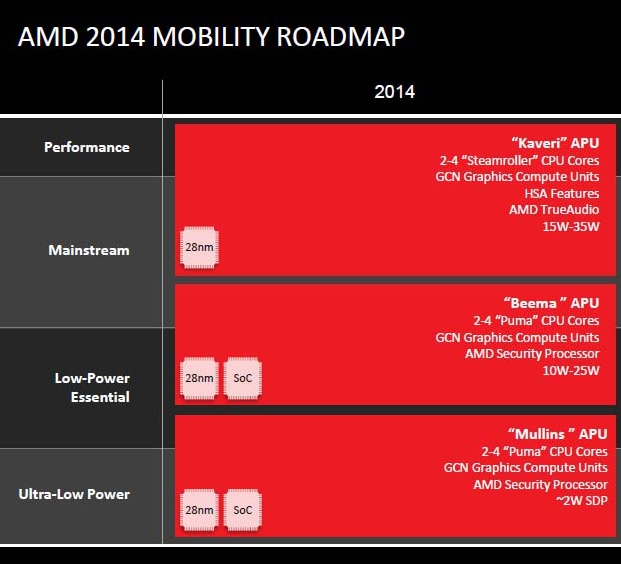 According to Mrs. Su, portable computers based on Beema will begin to appear in the current quarter. Processors are designed for systems with small energy consumption and laptops for the mass market. In addition, they are suitable for use in desktops of a small form factor.
Currently, network sources are mentioned by four models of the BEEMA generation chips: these are E1-6010, E2-6110, A4-6210 and A6-6310. The first has two nuclei and 1 MB of the second level. The remaining are four -core solutions from 2 MB Kesha L2. Clock frequencies are not called.
Source: