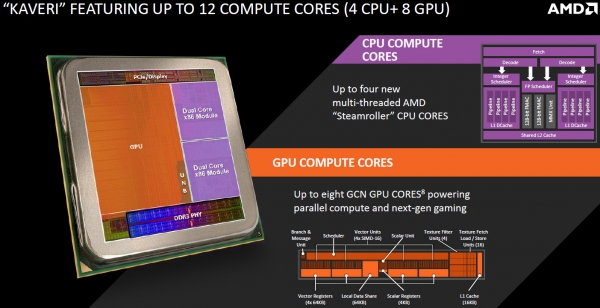 Advanced Micro Devices plans to reduce prices for its hybrid microprocessors A-series of the latest generation Kaveri at the end of this month, according to unofficial information, not yet confirmed by AMD. Reducing prices is aimed at winning the market share of Intel during the New Year sales season. In addition, the company intends to stop the release of A10-7700K chips in order to stimulate the demand for more expensive models.
AMD plans to reduce prices for such hybrid microprocessors as A10-7850K, A10-7800, A8-7600 and A6-7400K, starting on November 28, 2014, reports the Japanese site Hermitage Akihabara with reference to sources in Japanese retail. There are no exact data on price reduction, but it is unlikely that prices will be reduced radically: Kaveri chips are not obsolete, AMD does not require serious prices to sell them.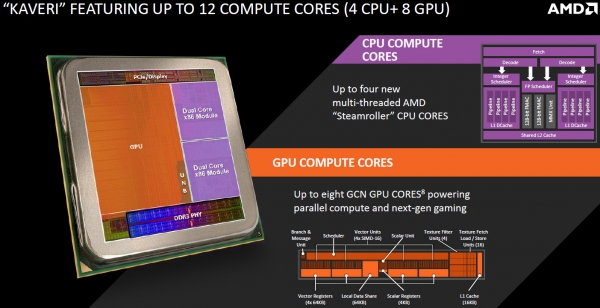 It should be remembered that very often AMD reduces its prices «unofficial», without reflecting the decrease in the official price list and not releasing formal messages on this subject. As a result, in many cases, retail networks sell AMD chips at prices below official. The last time Advanced Micro Devices reduced the prices for its products in early September, reflecting changes in prices on her site only at the end of October. Thus, the end of November — Logical time to revise the price list.
In addition to reducing prices, AMD plans to stop releasing the chip A10-7700K «Black Edition» (Four nuclei Steamroller, Radeon R7 with 384 stream processors (GCN 1.1), 3.40/3.80 GHz, 95 W, 4 MB L2 Kesh, FM2+packaging) to stimulate enthusiasts to purchase more expensive A10-7850K «Black Edition». Given the fact that AMD is going to reduce the price on the A10-7850K, the termination of the output of the cheaper A10-7700K is logical, since it allows you to maintain the average price for desktop microprocessors at the current level.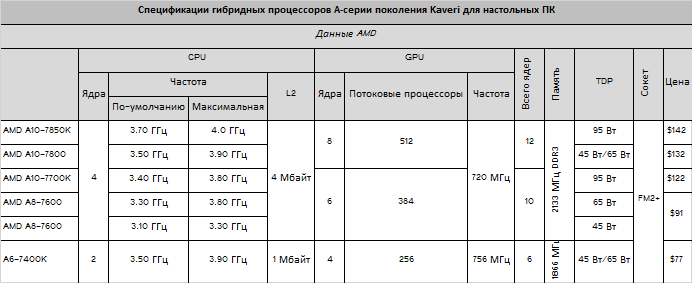 AMD microprocessors are traditionally popular in the computers market for private users, therefore, reducing prices for microcircuits before the New Year sales season — Logical step for the company. Nevertheless, given that according to rumors, Intel aggressively increases the supply of its chips to sales channels, the popularity of AMD processors may not change even due to low prices for APU Kaveri APU.
Unfortunately, having concentrated on an entry -level PC, AMD does not even try to imagine more competitive hybrid microprocessors with higher clock frequencies to confront competing Core i3 solutions. Thus, the effect of reducing prices for chips, although it will play a certain positive role in AMD sales, will be quite limited.
Source: