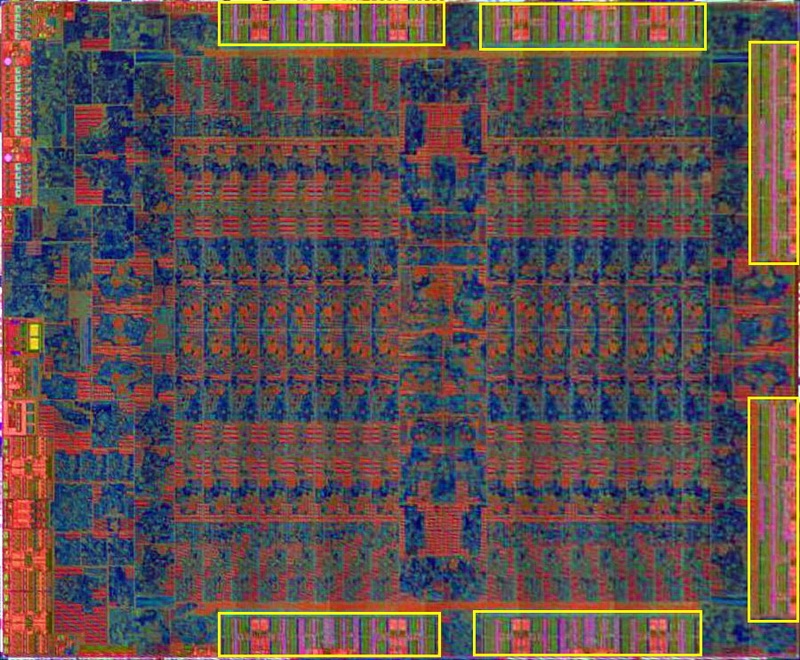 The other day we published information about prices for «Three -hundredth» AMD Radeon Graphic Card series. We remind you that under it will hide the well -known solutions to our readers «two hundred» series, including Radeon R9 290X and R9 285, but this is not about that now. A rather large lacuna was noted in the price list between Radeon R9 390 8GB ($ 419) and Radeon R9 380 4GB ($ 279).
The last video adapter is based on the Tonga chip in its version of Tonga Pro with a 256-bit video memory interface, but, according to Beond3D, the Tonga crystal shots clearly indicate the physical presence of six 64-bit sections of the video memory controller, not four. Characteristic structures are clearly visible in the corresponding picture. In other words, the chip can physically work with a 384-bit memory tire that was suspected of it earlier. Then it was understood that AMD would release the version of this core called Tonga XT.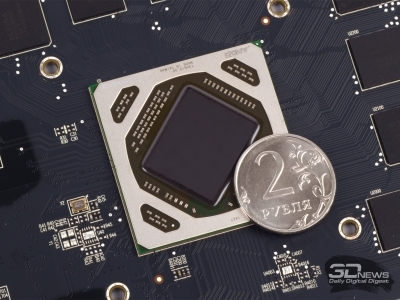 We know that Tonga also exists in the version of the Radeon R9 M295X, which is used in IMAC 5K. In this version, the chip is active in all 2048 streaming processors against 1792 in the version of Tonga Pro and Radeon R9 285. If you reduce all these facts together, then there are no reasons why AMD could not release two cards based on this chip instead of one. Apparently, so it will be — Radeon R9 380 4GB will complement the Radeon R9 380X. Not everything is clear with the amount of memory, but, most likely, taking into account the price and positioning, we will talk about 6 GB GDDR5. Radeon R9 380X can also play the support of the architecture of GCN 1.2, which are deprived of even more expensive Radeon R9 390.
Source: