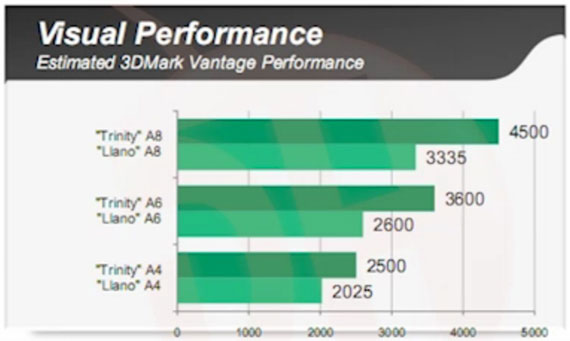 The main manager of AMD Rick Bergman, at the end of last month, noted that at the beginning of next year the first solutions based on accelerated AMD Trinity processors will begin to enter the market. These chips will include up to four computing nuclei of the PileDriver architecture (based on Bulldozer), Radeon HD 7000 graphics with VLIW4 architecture and DDR3 memory controller. Maternal boards with FM1 connector will have to go down in history: APU Trinity will be performed by Socket FM2.
TechPowerup's employees managed to make several screenshots from the video on the Donanimhaber resource, which compares the accelerated Trinity processors against Llano in a number of disciplines.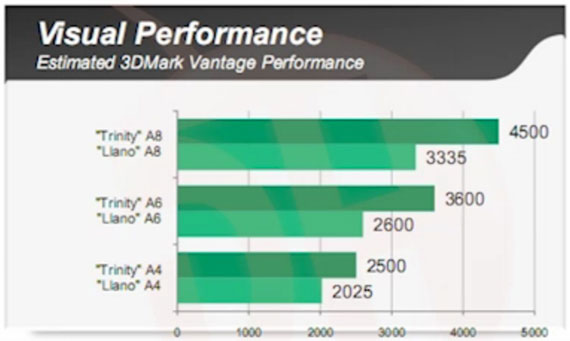 In the popular 3DMark Vantage Benchmark, the future APU AMD has significantly added to performance. For example, in the A6 series, Trinity chips were 38%faster than Llano.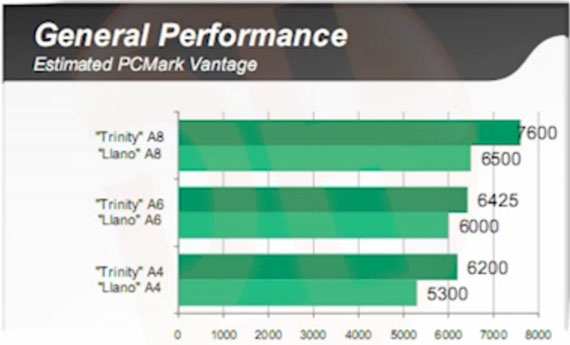 The overall performance of the system in the PCMark Vantage test increased not so noticeable.
Everything is quite logical, the Bulldozer architecture does not yet allow a significant leap in the performance of computing nuclei and AMD focuses on the power of the graphics.
Source: