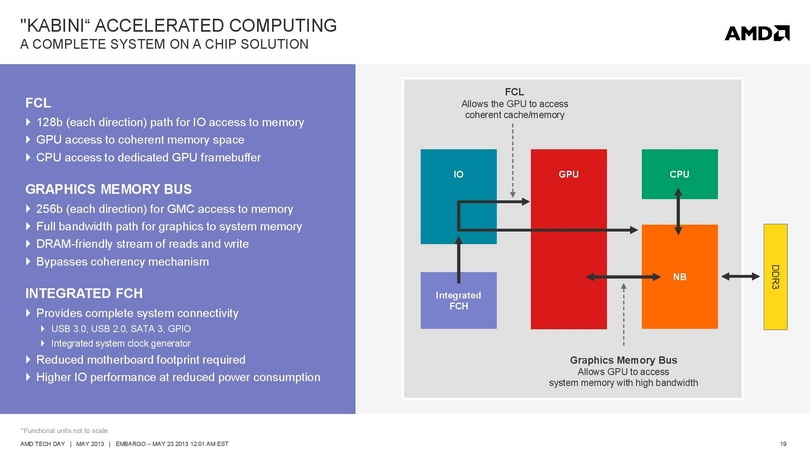 The accelerated Kabini processors presented initially in May last year for the AM1 contact platform will enter many markets only at the end of March. This single -critical system combines 2 or 4 Jaguar nuclei and GCN graphics, possessing energy consumption from 9 to 25 watts. Compared to the previous generation of APU Trinity, these solutions demonstrate a significant increase in performance on watt.
Processors are designed for use in computers of the mass category, which have not the highest performance, but higher energy efficiency. On similar architecture, not only Temash tablet processors, but also 8-core computing platforms used in the Xbox One and PlayStation 4 game consoles are built.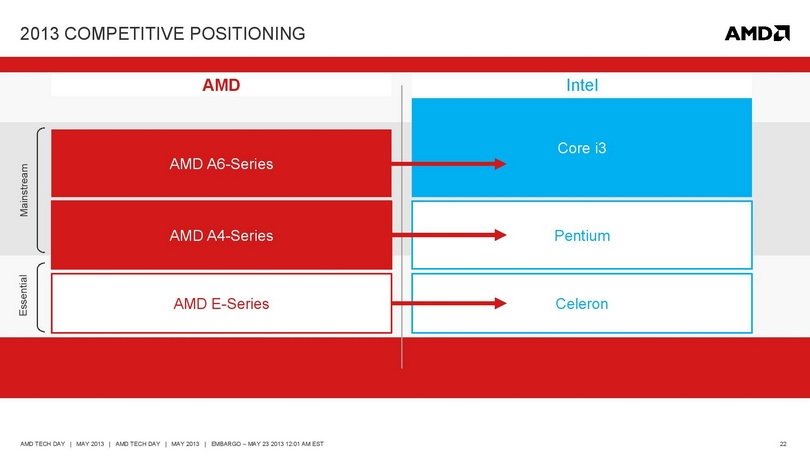 Meanwhile, according to local motherboard manufacturers, AMD is not going to display Kabini for the AM1 connector (initially — FS1b) to the Chinese market: in this region, the company significantly reduced the cost of many models of its APU Trinity and Richland for more successful competing with Intel solutions, so the new Kabini look insufficiently attractive solutions. Considering that the price is the decisive factor, access to the Chinese market can still take place when production is debugged and the cost will decrease to a sufficient level.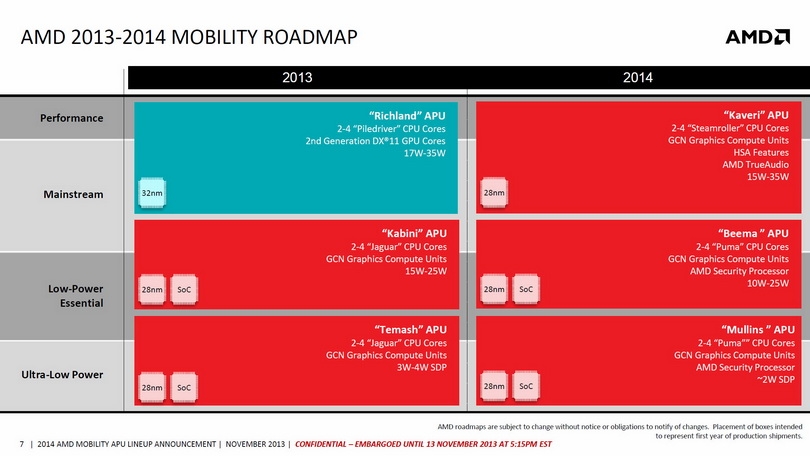 In the first quarter, AMD is going to ship 300 thousand Kabini processors, in half a year — 1.2 million, and according to the results of all 2014 — 3.8—3.9 million. In the same year, AMD will launch APU Beema for desktop PCs, which will replace Kabini and will be based on the new Puma processor architecture.
Source: