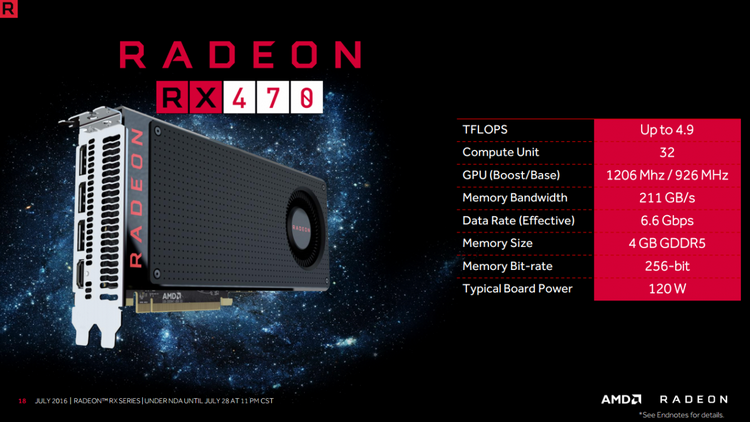 The war in the market of discrete gaming video cards never stops. Once upon a time, many companies participated in this battle, but today there are only two leviathan — NVIDIA and AMD. The latter is now not in a too favorable position, although it has two rather successful solutions based on the new Polaris 10 nucleus. But the appearance on the NVIDIA GEFORCE GTX 1050 Ti market should pose a fairly serious threat to the Radeon RX 470. So serious that AMD is going to take measures to reflect this threat.
The company has chosen the easiest way. It seems that there are no problems with the output of the suitable Polaris 10 chips, the production volumes also correspond to the planned, and the cost of the Radeon RX 470 is low enough to resort to time -tested means — Reducing the price. Initially recommended by the manufacturer, the price of the Radeon RX 470 was $ 179, which in itself is not very much for a video card, not too much inferior to even its senior fellow with a full configuration of Polaris 10 (2304 GCN processors against 2048).
According to foreign sources, AMD is about to reduce this figure to $ 169, which should make the Radeon RX 470 more attractive solution against the background of a slower NVIDIA GeForce GTX 1050 Ti. The advantage of the decision «red» According to some reports, it reaches 30 %significant;In addition, it has a certification of VR-Ready and fully supports such solutions as Oculus Rift. It is expected that the GeForce GTX 1050 Ti will cost around $ 149, and in this case, $ 20 is not such a large amount to get a 30 % higher level of performance. A good move from AMD, successfully increasing the influence area in the 1080p sector.
Source: