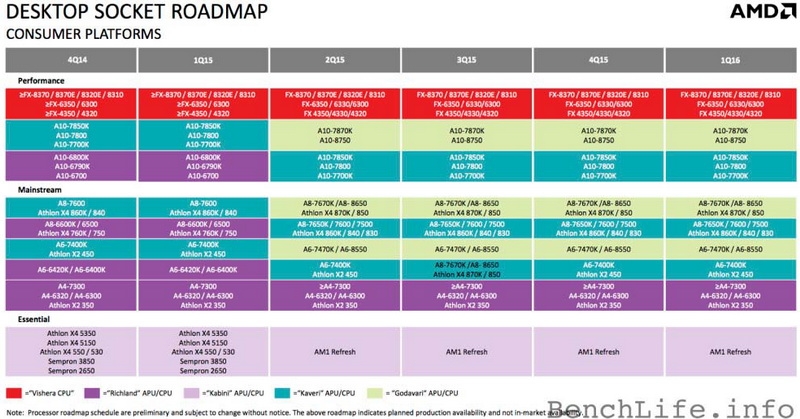 More recently, Advanced Micro Devices has officially announced the release of a new A10-7870K heterogeneous processor «Godavari». Compared to the Kaveri preceding him, the novelty was increased for the supply voltage, which made it possible to raise clock frequencies, and therefore increase the performance — Especially the performance of the graphic nucleus. But, as foreign sources report, the FM2+ platform will not be the only one for which AMD will continue to produce processors in 2015.
If a slide with information about AMD plans for the release of processors published by Benchlife resource.Info, faithful, we are waiting for updates on the AM1 and AM3+platforms, although many have probably already buried the latter. In general, there will be few changes in the FX family, but already in the second quarter it can be replenished with two new models — FX-4330 and FX-6330, the specifications of which, unfortunately, are unknown. These will probably be accelerated versions of the FX-4300 and 6300 processors with a 95 WATT heat packet.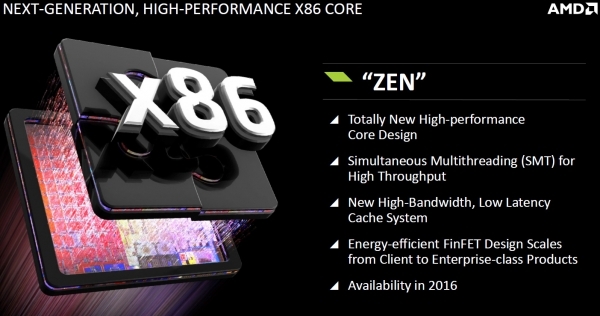 Basically, the FM2+platform will undergo modernization, but this is already known to our readers. Currently, the main products for the AM1 platform are the Athlon X4 5350, 5150, 550 and 530 chips (the last two are deprived of a graphic nucleus), as well as Sempron 3850 and 2650. Here is the possibility of updating the platform, but specific models of processors that will replace the aforementioned chips are not named. Meanwhile, the lion's share of the resources of the Advanced Micro Devices department, responsible for the development of central processors, will be aimed at the embodiment of Zen microarchitecture in the microarchitecture.
Source: