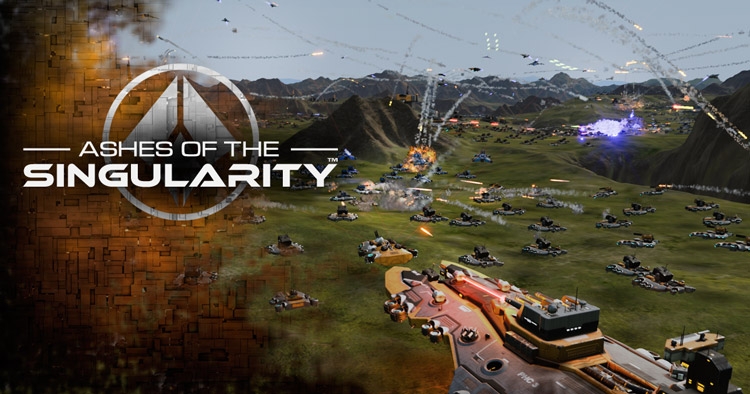 Online base of Ages of the Singularity, or rather a section with the results of testing personal computers in the benchmark of this game, has become a source of information about the performance of prototypes of AMD Zen processors. One of them was defined as «AMD Eng Sample: 1D2801A2M88E4…32/28…N», and second — «AMD Eng Sample: 2D2801A2M88E4…32/28…N». Fragment of the code name «32/28» The WCCFTECH resource identified as a clock frequency of CPU — 2.8/3.2 GHz in the nominal and turbo generation, respectively.
In accordance with the shots of the screen, both Zen 1D and Zen 2D (let's call them like that) have 8 physical nuclei and 16 data processing flows, so they can be safely attributed to the Summit Ridge family. In Standard 1920 × 1080 paired with the Radeon RX 480 video card with an index of 1D showed the result of 58 c/s (CPU Framerate), and Zen 2D — 31.5 k/s. Most likely, the latter was either tested with a high background load, or had certain defects.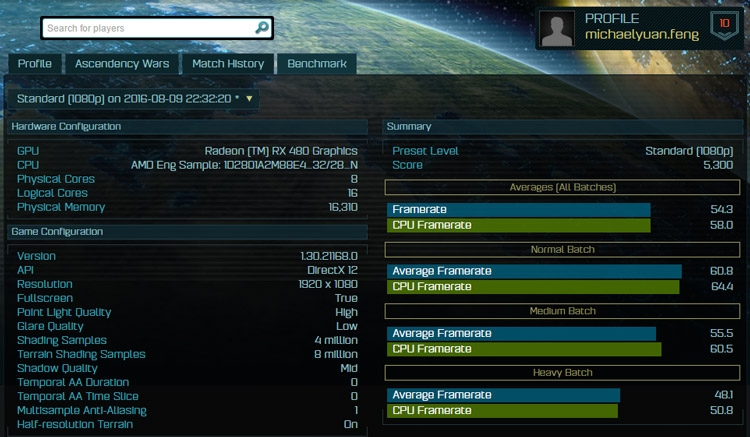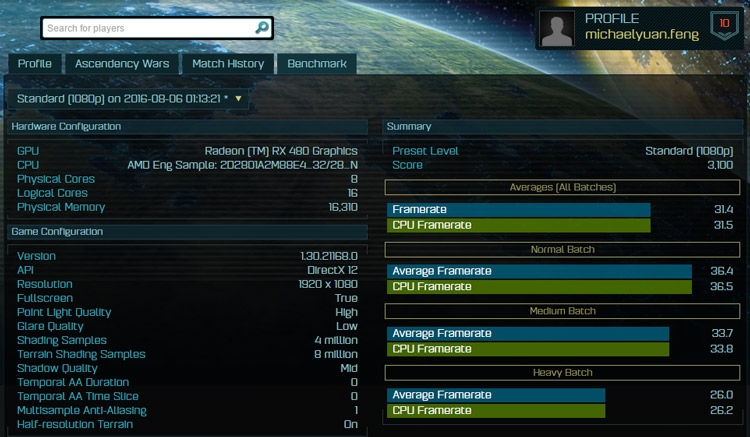 Of course, the ASHES of the Singularity Benchmark is not a reliable means of assessing CPU performance, but let's try to compare the result of 58 to/s with the indicators of other processors:
Intel Core i7-6700K: 99 K/s (average value);
Intel Core i7-4790k: 80.3 f/s;
Intel Core i5-6600k: 80 f/s;
AMD Zen 1D (2.8/3.2 GHz?): 58 f/s;
AMD FX-8350: 45.9 K/s.
As you can see, even with the adjustment on the possible influence of acceleration on the results of other CPU, the eight-core Zen 1D does not demonstrate anything outstanding against the background of the four-core Core i5 and Core i7, although even when being in «raw form», surpasses one of the older 32-nm FX-8350 processors by 26.4 %. Certain fears are caused not only by Zen performance regarding Skylake chips (we note that the future CPU from AMD is more appropriate to compare with Kaby Lake that have not yet been released), but also their frequency potential. Intel four -core processors with a decrease in the size of transistors are more likely to move away from the mark of 5 GHz during acceleration than approaching it. The same problem will probably affect the chips from AMD.
Until now, Advanced Micro Devices avoided direct comparison of the 8-core processors of Zen and 8-core models FX-8000/9000. As follows from the marketing slide published earlier, Zen will be performed 40 % more instructions for the beat.
The release of the first serial CPU and APU Zen, including the top Summit Ridge, is scheduled for 2017.

Sources:
Ashes of the singularity
WCCFTECH.com