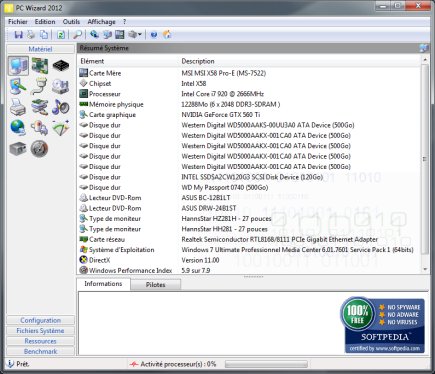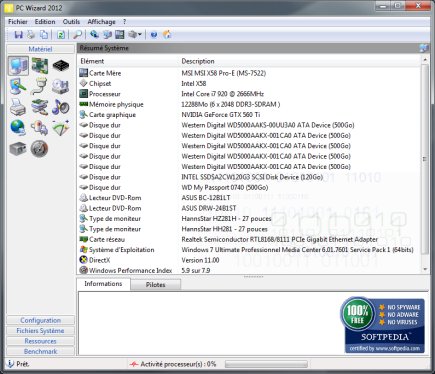 The latest version added support for new processor models (Intel Sandybridge, Sandybridge-E, Ivy Bridge, AMD K12, K14 and K15, Via Quad Core), new AMD/ATI and NVIDIA, NUVOTON NCT7802, FINTEK F788889 A, it87772E. Preliminary support for Windows 8 is also presented.
Developer: CPUID
Distributes: free
Operating system: Windows All
Size 6.4 MB
You can download from here.
System Explorer 3.80: Detailed information about the system;
Kingsoft PC Doctor Lite 3.4: Chinese optimizer.
Source: