Until recently, high -speed solid -state drives using the PCI Express interface for ordinary users had only to dream. In the corporate segment there were relevant solutions, the price of which was measured by dozens, or even hundreds of thousands of dollars, but devices with SATA interface reigned at the consumer market. Recently, the situation has improved somewhat, especially with the advent of drives such as Samsung SM951, Kingston Hyperx Predator and the latest Samsung 950 Pro. But what about those who need more than one such drive or those who crave greater speed?
Although boards with two, and even more so, three slots m.2 PCIE are found — For example, the recently described by us ASROCK FATAL1TY Z170 Professional Gaming i7 — Still, there are few similar models in the market. Interrees of readers also caused the news about the announcement of the HP Z Turbo Drive Quad Pro drive using the PCIe X16 slot and allows you to install up to four modules M.2. This solution does not have a sky -high price at all and with one module with a capacity of 256 GB costs $ 300, that is, not much more expensive than the drive itself M itself.2 of the same volume. The maximum speed with four modules can reach 9 GB/s, but the issue with compatibility is unclear — Is it possible to install any storage of M in Z Turbo Drive Quad Pro.2, or only certain models certified by HP.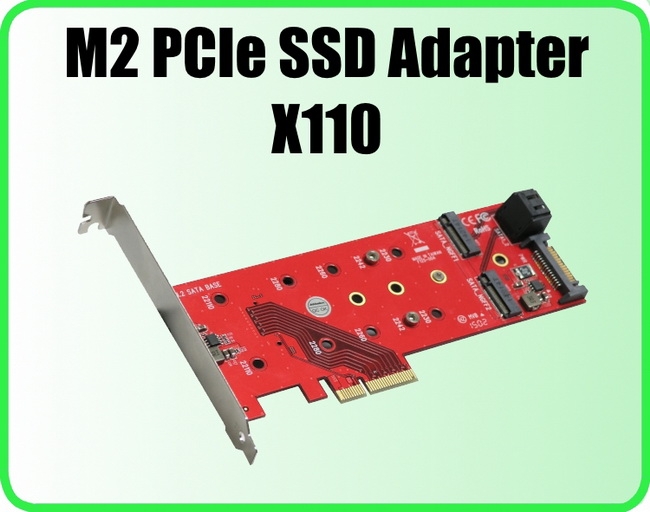 But few people know that the Canadian company AMFELTEC in 2015 introduced a similar solution that has no restrictions on the model of installed drives M.2. In fact, adapters-adapters with m.2 on PCI Express have existed for a long time, but in 99 % of cases they allow you to install only one drive with 4 PCIE lines. Two-, three- and four-lechdress models offered by numerous Chinese manufacturers have only one honest port M.2 PCIE, and the rest of the connectors are designed for disks m.2 with SATA interface. Against this background, the AMFeltec Squid PCI Express Carrier solution is unique: the board has a PCIe X16 2 connector.0, but it is equipped with a chip-community, which is sometimes used by manufacturers of system boards. Both main protocols, AHCI and NVME are supported.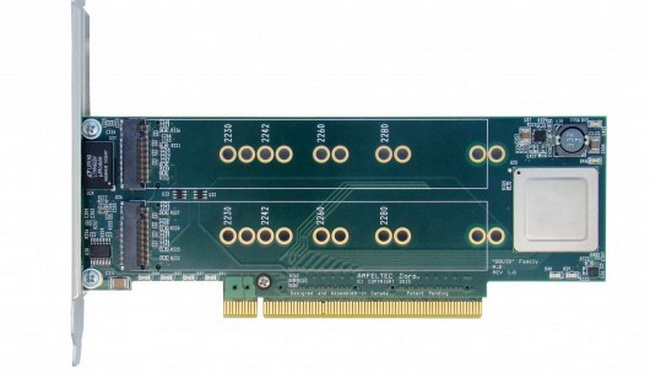 Thanks to this chip, each of the four connectors available on the board M.2 receives full -fledged 4 lines PCIe 2.0 with a bandwidth of 2 GB/s in each direction. In this, the AMFelTec solution is inferior to the implementation of HP, already using PCIe 3.0. Nevertheless, with four Samsung SM951 drives set by Squid PCI Express Carrier, the enthusiasts managed to reach reading and recording speeds in the region of 5,900 MB/s, which is close to the theoretically possible solution to the limit. Unfortunately, the device itself is difficult to find on sale — It can be ordered either from the manufacturer or use the services of the Transintl Store chain store. In the latter case, the minimum price with two Samsung SM951 sets with a capacity of 256 GB will be $ 743, which is quite expensive, despite the declared recording and reading speeds from 2.8 to 3 GB/s. We hope to reduce prices in the future, as well as for the emergence of a similar board with support for PCI Express 3.0.
Source: