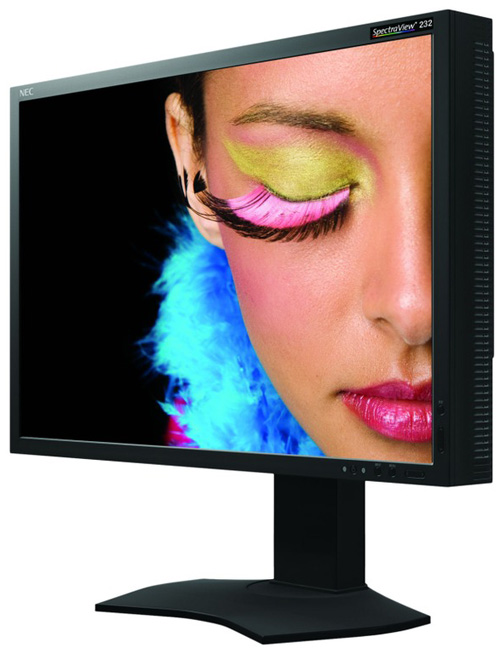 Nec Display Solutions to designers, designers and 3D animators addresses a new professional display of SpectraView 232, built on a 23-inch ipin panel with a 178-degree viewing angle in both planes.
A debutant weighing 10.2 kg is enclosed in the black case, which, together with the stand, has dimensions of 543.6 x 338 x 227.6 mm. The monitor is characterized by a Full HD permission of 1920 x 1080 pixels, the ratio of the parties 16: 9, with a brightness of 270 kD/m2, Contrast 1000: 1 and response time 8 ms (GTG). It is able to play 75% of Adobe RGB color space. The maximum power consumption does not exceed 29 watts. A set of communication capabilities consists of interfaces DVI-D, HDMI, DisplayPort and D-Sub.
The product is provided by a three -year -old company guarantee of quality and has already entered the sale in Europe.
Source: