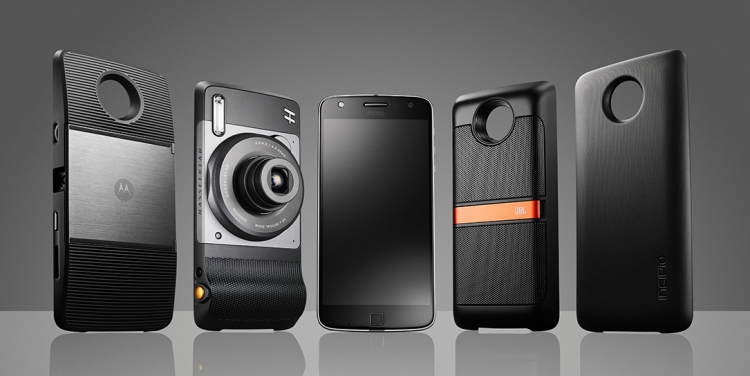 Let the Google Ara project be recognized as its authors as hopeless and subsequently closed, and the LG G5 modular smartphone did not live up to the expectations of the South Korean company, the Lenovo leadership continues to increase the number of Moto Mods accessories. Recall that the smartphones of the Moto Z series with support for expansion modules thanks to Moto Mods gadgets can gain new functions depending on the capabilities of the connected device. The other day we talked about six new products from the Moto Mods category, waiting for a full -fledged debut and entering the market. Now it has become known that the number of offered accessories will be supplemented at least four more units.
Moto z smartphones owners will have the opportunity to prompting their mobile electronics with:
module with a built-in mini-printer;
a module with an auxiliary screen of type E Ink;
module called Lego Robot Mod;
module with a set of gamepad controls.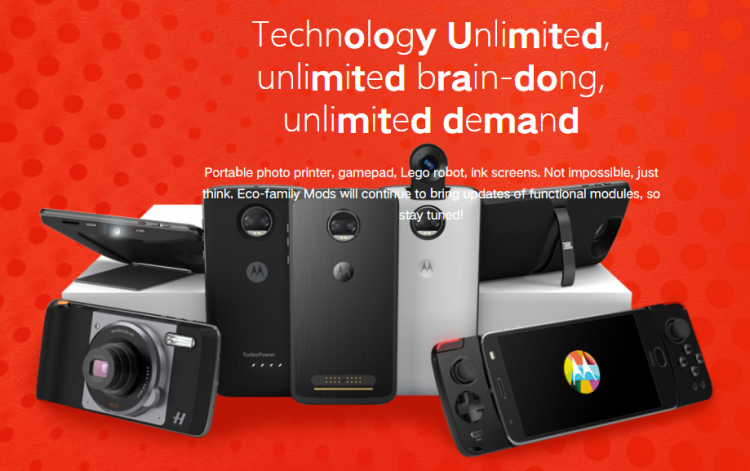 The first in the list — Printer module — will transform the Moto smartphone into a portable device for printing color photos. Something similar to us was demonstrated by Fujifilm, which announced this year a compact camera of instant printing. True, the Fujifilm Instax Mini 9 model, like its predecessor Instax Mini 8, do not need to connect to a smartphone.
Module No. 2, equipped with the ENK screen, will turn your favorite gadget with the Moto logo into a semblance of Yotaphone. Electronic paper technology is characterized by a slight level of battery charge, which will appreciate lovers to read books on a smartphone.
As for the Lego Robot Mod module, its purpose can be guessed for a long time, since its functionality and technical features have remained behind the scenes.
The gamepad module is focused on those who like to pass the time behind dynamic mobile games. Instead of non -ergonomic and low -practical control controls, a set of buttons and sticks traditional for gamepads will become available.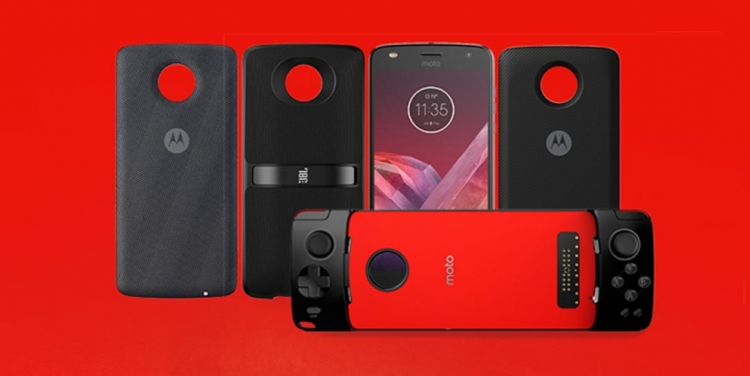 Full -scale premiere of four devices listed above, along with five more modules that 3Dnews readers got acquainted earlier, may take place on July 25, 2017. It is on this day that the leadership of the Moto unit will hold a presentation of his new products in New York.
Source: