In a video called «101» Rabi Ray Rana, Leading Station «Free Radio Kirata» (Radio Free Kyrat), talks about what players have to do in a fictional country. The trailer practically does not contain new frames and information, but only refreshes in memory everything that the developers told in previous videos.
The commentator recalls the dangers of the Kiratian lowland, where the headquarters of the rebel movement of the Golden Path (The Golden Path), and the Highlands with the Shanath (Shanath) and the Durgesh Prison). Ajay Ghale will also have to visit the Shangri-La region, «existing outside of space and time» and opening the window into the past of Kirat. To relax from the struggle with Pagan Min minists, secondary tasks will help in which the hero will have to look for treasures, make a film about wild animals and even shopping.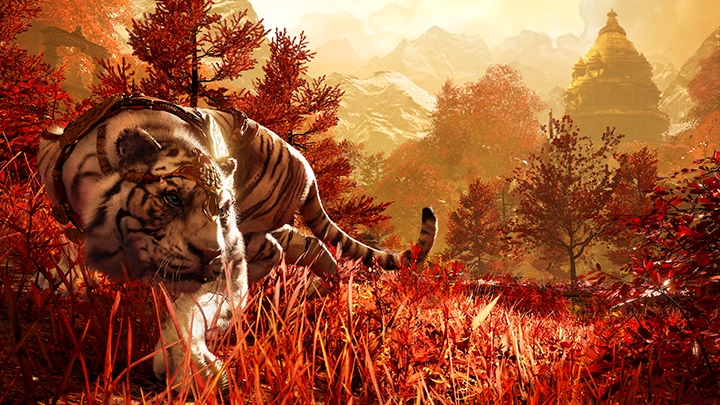 This summer, as part of the Ubisoft's advertising campaign, an unusual competition was held, the winner of which was recently tested by the shooter on the Himalayan mountain peak of Kala-Pathar, located at an altitude of 5,660 meters. The 79-minute game session in the authentic environment helped 23-year-old resident of Utah William Cruz to get into the Guinness Book of Records. «Game session at the largest altitude» — The record was recorded under this name — Passed at temperature –8.3 °C and wind speed 11 m/s. The prize mini-tour of Nepal also included a visit to the Kathmandu and the monastery in the village of Kumjung of the Khumbu district.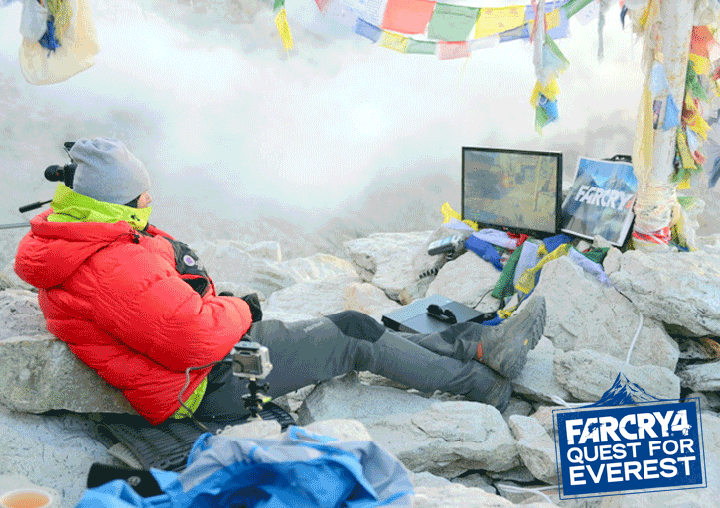 In Russia, Far Cry 4 will go on sale on the next Tuesday, November 18. The game is designed in versions for PC, PlayStation 3, PlayStation 4, Xbox One and Xbox 360. All buyers of options for PlayStation platforms will receive ten «Keys from Kirat», allowing you to invite friends to a cooperative, even if they do not have a game. In addition to the usual version, the shooter will be available in the Kyrat Edition collection publication and its expanded version of Ultimate Kyrat Edition.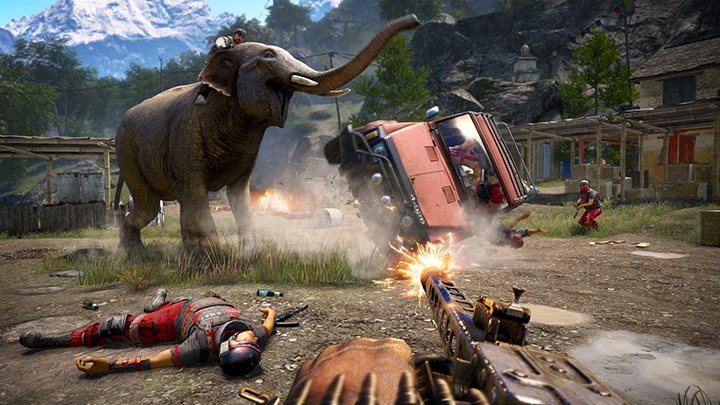 The owners of the seasonal subscription for $ 30 on the day of the release of the game will receive an exclusive solitary mission of The Shinge, and later — plot campaigns «Yeti Valley» (Valley of the Yetis) and «Escape from prison Durgesh» (Escape from Durgesh Prison), as well as tasks for the Far Cry 3 Herka, new weapon and PVP mode «Invasion» (Overrun).
Sources: