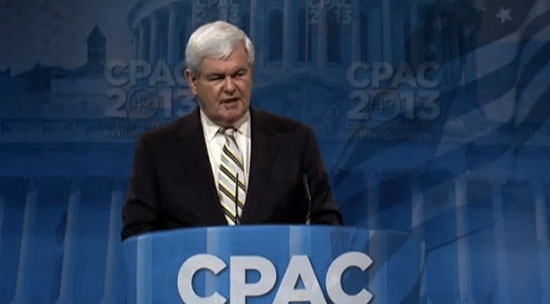 The former speaker of the House of Representatives of the US Congress, a well -known writer, publicist and businessman Newt Gingrich was named among the first owners of additional reality points of Google Glass. Google's first lucky ones were a title «researchers».
The applicant for receiving Google Glass had to briefly tell on Twitter using the hashtag #Ifihadglass, where he would like to apply this device. In particular, Newt Gingrich plans to use Google Glass during visiting zoos and museums in order to share images of rare animals and fossil residues with other users.
In addition to Newt Gingrich, «research» The functionality of Google Glass will be a lot of celebrities: Actors Neil Patrick Harris and Alissa Milano, defender of the American football club Minnesota Vikings Christian Pander, as well as Soulja Boy and Mat ISYAHU, one of which promised to useGoogle Glass in the shooting of a video clip, and the second is going to appear with a wearable computer on stage.
For testing Google Glass is supposed to choose a total of 8,000 users, each of which will have to pay $ 1,500 for the device.
Source: