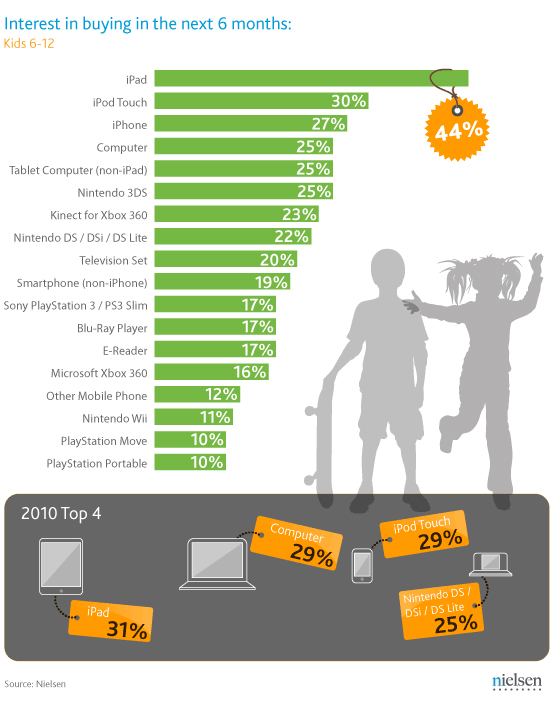 Before Christmas and New Year's holidays there is less and less time. In this regard, the analytical company Nielsen conducted a traditional survey among children of primary and secondary school age about which gift is the most welcome for them, and this is what came of it.
More toys, cars and bicycles of children aged 6 to 12 years are interested in Apple products. Chance to hear the question «What are you expecting from Santa Claus?» answer «iPad, iPod or iPhone» Extremely high. Among «Apple» The gadgets of places, which amounted to the first three leaders, were assigned as follows: 44% of the children surveyed reported that they want to buy (receive as a gift) iPad. «IPode» 30% of children will be more than other gifts, for iPhone «voted» 27% of respondents.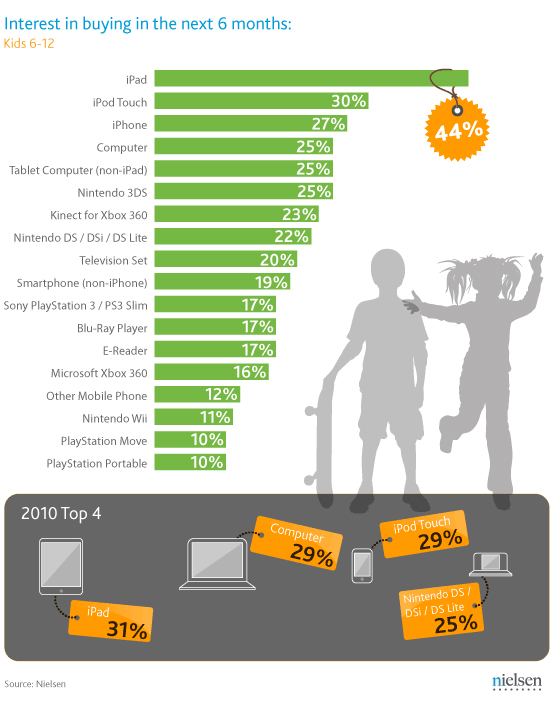 Last year's pre -holiday research brought approximately the same results: 31% of respondents agreed to the iPad, 29% dreamed about the computer and the IPOD Touch player, and the quarter wanted to become owners of Nintendo DS/DSI/DS Lite. The result of a survey of children over 13 years old looks a little different in percentage, but the qualitative composition is about the same: 24% – iPad, 18% – PC, and 18% – an e -book. Paper books, board games and settings of felt -tip pens in the first twenty desires are not included.
The survey was conducted in the United States in October this year and covered the audience of 3 thousand. Human. We do not take to judge how much the sample is representative on the country's scale, since the data on where the survey was conducted is absent.
Source: