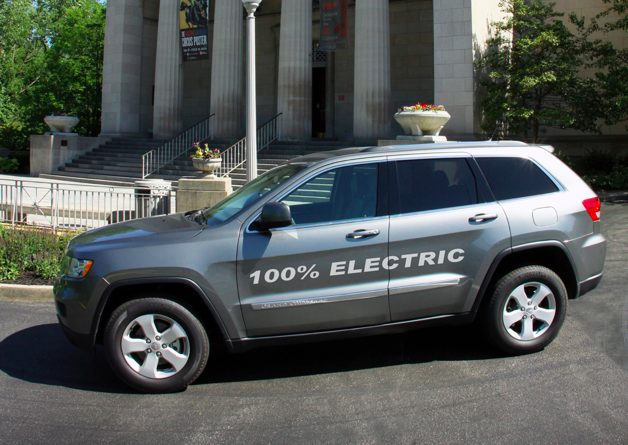 AMP Electric Vehicles is engaged in converting vehicles with ICE to electric cars. It has recently been known that the Americans will show the serial version of the electric Jeep Grand Cherokee on Detroit Auto Show.
Conversion Grand Cherokee – Not a difficult thing for amp. The work was very simplified by the fact that in the past Daimler and Chrysler decided to build M-Class and Grand Cherokee on the same platform. Given that earlier AMP already «electrified» Mercedes-Benz luxury SUV, JEEP transformation turned out to be extremely simple. As stated by AMP President Steve Burns (Steve Burns), «We did not have to change a single bolt to install an electric power plant».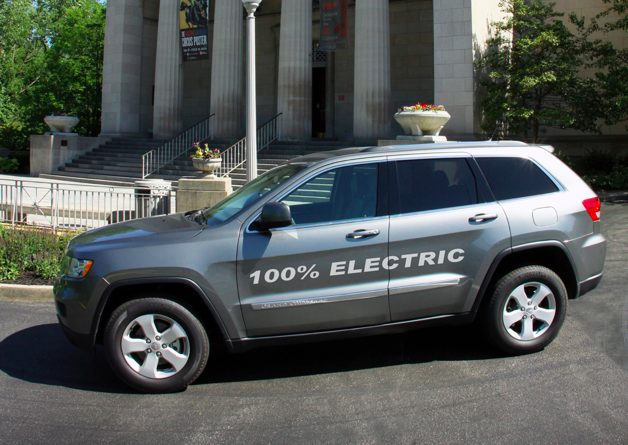 The only thing that differs – This is a program communication of an engine with an electronic control system Grand Cherokee. Productivity is similar to electric ml – It is assumed that the run on one charge of 37.6-kilowatt lithium-ion batteries will be about 160 km. In the price range, the car will compete with Tesla Model S and Model X. Of course, comparing Model S and Grand Cherokee is a little inappropriate, but there are simply no other luxury offers in the electric car market yet.
AMP does not call the exact numbers, but American buyers can count on about $ 60 thousand. before deduction of $ 7.5,000 federal tax credit. The AMP will receive the first preliminary orders at the Detroit Auto Show, and at the beginning of 2012, electric Grand Cherokee will already appear in several US dealerships.
Source: