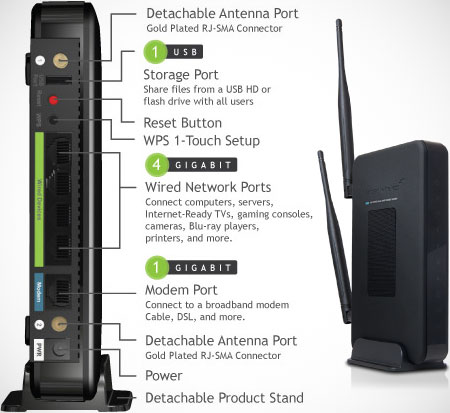 The California company Amped Wireless, engaged in wireless devices, introduced, as she claims, the most powerful and long-range Wi-Fi router. This miracle of technology bears the name R20000g High Power Wireless-N Gigabit Dual Band Router and is equipped with 600-MW signal amplifiers in the 2.4 GHz range.
R20000G — This is a two -lane router capable of working in two networks: at a frequency of 2400 MHz and 5000 MHz. The manufacturer claims that the device can provide indoors with an area of up to 930 kV. m — Not bad, but not so impressive.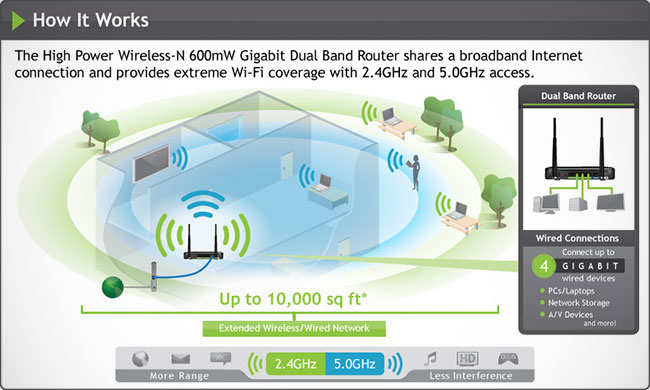 In the range of 2.4 GHz R20000g has two 600-MW amplifier, but in the range of 5 GHz no amplifiers are mentioned. The supply has two powerful antennas with a strengthening of 5 dB/inch, but they can be removed and replaced with more powerful with a strengthening of 10 dB/inch — The benefit of these is a lot in the market.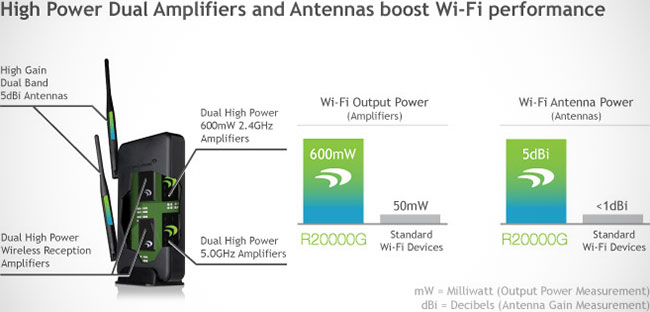 The device is equipped with a fast 620-MHz processor, supports Wi-Fi 802.11n, has a USB 2 port.0 (for file exchange — The support of printers is not reported). Also in the presence of 4 gigabit ports Ethernet. The cost of Amper Wireless R20000G is considerable $ 180.

Sources:
News.SoftPedia.com, ampedwireless.com