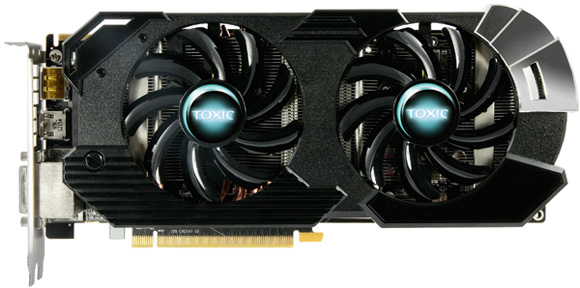 The release of its first video card on the Tahiti LE chip created by 28-nm technology with 1536 stream processors and architecture Graphics Core Next (GCN) Sapphire Technology Limited should soon be noted. We managed to get official images of the upcoming product through our channels, as well as find out some of its technical characteristics.
So, the Sapphire Radeon HD 7870 GHZ Edition TOXIC 2GB GDDR5 is a fabricly dispersed solution, which has a base rate of a graphic nucleus not lower than 1000 MHz (accurate value is not yet known) and can dynamically increase under the AMD PowerTune technology. Present on board the GDDR5 memory with a volume of 2048 MB with a 256-bit interface operates at a frequency of at least 6000 MHz. The printed circuit board is made under the PCI Express 3 bus.0 x16 and has an original layout. A powerful branded cooler with a massive aluminum radiator, four copper heat pipes with a thickness of 8 mm each and two large fans is responsible for the removal of excess heat. An additional cooling plate is installed on the back of the PCB. The accelerator is compatible with DirectX 11.1, equipped with an improved integrated video processor Unified Video Decoder (UVD) with support h.264/AVCHD, VC-1/WMV Profile D, MPEG-2, Multi-View Codec (MVC) and MPEG-4/Divx, endowed with Video Codec Engine (VCE) engine, and also «Friends» With AMD Steady Video 2 technology.0, AMD Eyefinity 2.0 and AMD Zerocore Power. DisplayPort and HDMI ports are displayed on its rear panel, as well as a pair of DVI connectors.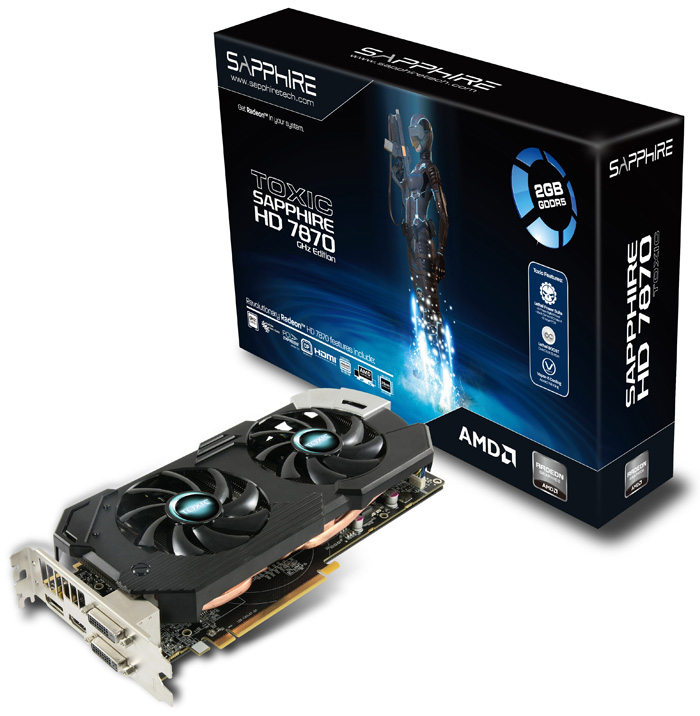 We have no accurate information about the time of its admission to the sale of accurate information.
Source:
Sapphire Technology Limite