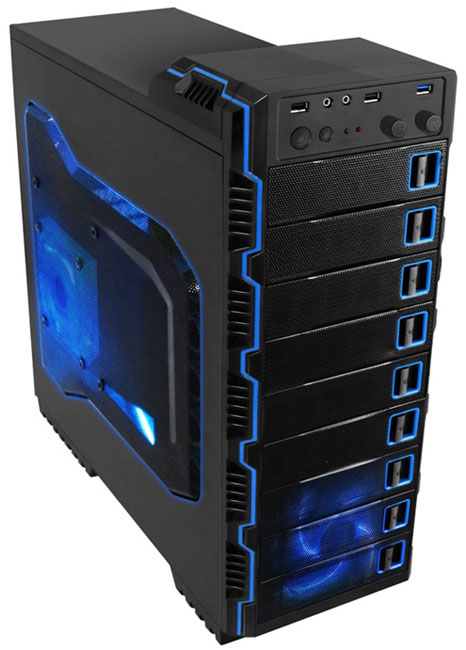 Raidmax press service announced the start of sales in the European market «fresh» versions of its computer case of Seiran, offered in black with blue accents and blue LED fan lights. Recall that before that, three color options were available to consumers, namely black with red accents and red backlight, white-black with blue lights and red-black with red backlight.
A product that has dimensions of 490 x 205 x 485 mm, compatible with the ATX and Micro-Atx standards, is equipped with seven expansion slots, equipped with nine external 5.25-inch compartments and has six seats inside 3.5- or 2.5- or 2.5-Inch drives. The delivery set originally includes two 120 mm fans (one in front and back), to which one 180 mm «propeller» On the side wall. In addition, those who prefer liquid cooling can resort to help «dropsy», For laying the hoses of which the corresponding holes are provided on the back wall. Well, a set of interfaces displayed out of two USB 2 ports.0, one port USB 3.0 and duet of standard audio units.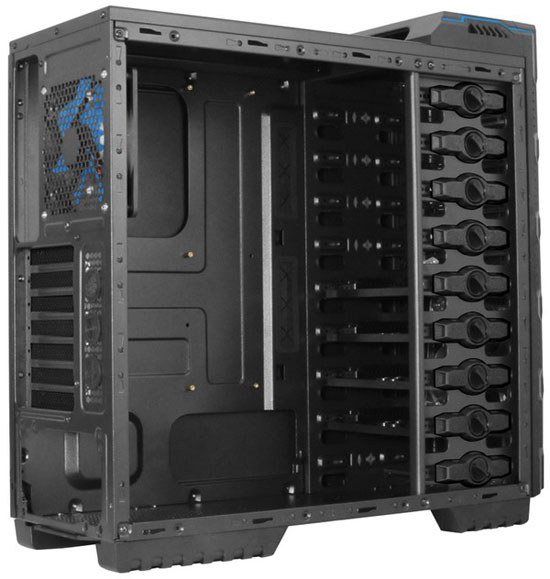 As for the price of the product, it is set at 70 euros.
Source: