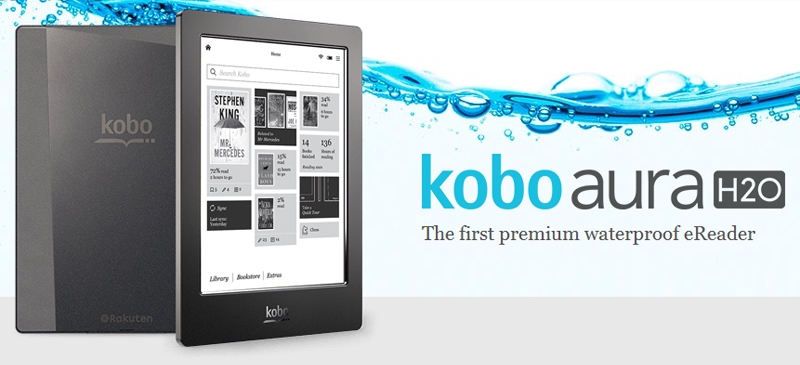 KOBO officially introduced AURA H2O reader with a 6.8-inch display made using ENK electronic paper technology.
The developer calls the novelty the first Rider of the premium class, which has a moisture-proof performance. The device is guaranteed to maintain performance after a half-hour stay under water at a depth of one meter (with a USB port closed by a plug).
The device uses the Carta E Ink HD screen with a resolution of 1430 × 1080 points and pixel density 265 dpi. Sensory control is maintained, and the soft disconnected backlight Comfortlight allows you to read with comfort with poor light or in the dark.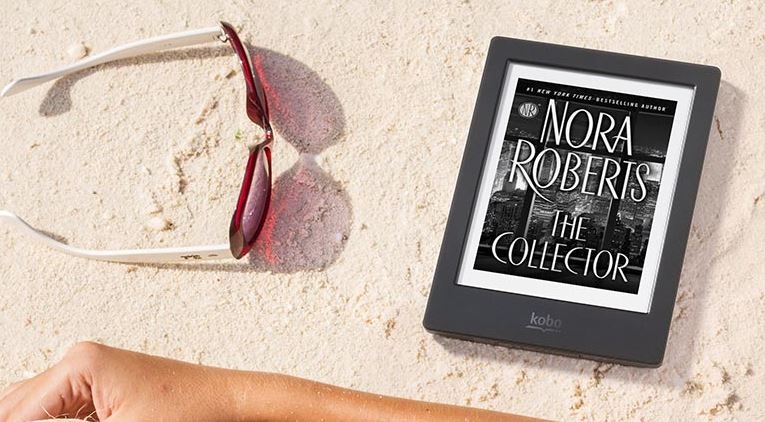 The reader is equipped with a 1-GHC processor, 4 GB of built-in memory, a microSD slot with support for a capacity of up to 32 GB, as well as Wi-Fi 802 wireless adapter.11b/g/n. The dimensions are 179 × 129 × 9.7 mm, weight — 233 g.
Working with files in EPUB, EPUB3, PDF, Mobi, TXT, HTML, XHTML, RTF, as well as the JPEG, GIF, PNG, BMP and TIFF graphics.
It is claimed that the battery's charge is enough for two months of use, provided that they read 30 minutes a day with the disconnected lighting of Comfortlight and Wi-Fi-binding.
The owners of the device will gain access to the Kobo EBookStore store with an extensive library of books in electronic form. The novelty will go on sale on October 1 at a price of 180 US dollars.
Source: