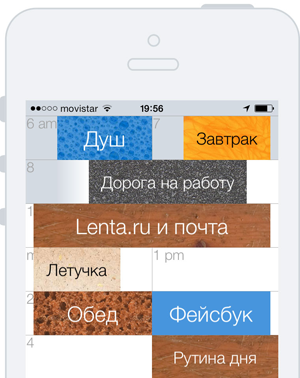 The application, according to the developers, is based on a scientific model proposed by Dr. Neil Fiore from the University of California. Unlike traditional accounting and time planning systems, when working moments are included in the schedule, the program records everything except work: time for food, personal hygiene, coffee breaks, reading news tapes and books, family, etc.D. As a result, the user immediately shows that not a lot of time remains on really important things. About an hour, which should be carried out so that it is not painful ashamed of the years lived.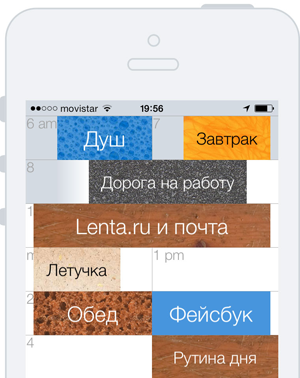 «When you have an hour of life, it is easy to imagine what matters are really important, — explains Ivan Boyko, founder of VisualPharm. — We only provide the user with the opportunity to make this choice without infection with the Ebola virus». According to developers, the Last Hour program can come up not only for an effective disposal of time, but also as an alternative to the built -in iOS calendar.
VisualPharm is currently conducting closed alpha testing of a product, which can be participated in which you can, leaving a request on the website of the developers. The release of the application is expected in the fall.
Source: