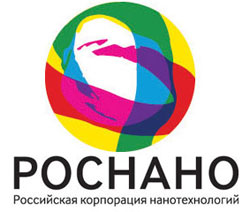 Rusnano will ensure phased investment of joint projects in the field of pharmaceuticals through the subsidiary of Rusnano capital capital of $ 300 million with Celtic Pharmaceutical. Commercialization and production of innovative drugs for use in hematology, endocrinology, cardiology, oncology and neurology will be invested, as well as to combat infectious diseases.
Specialization of the created enterprise — production of drugs based on nanoparticles. Starting September 12, the RVV company began the implementation of the first Flexiseq first drug intended for the treatment of pain in osteoarthritis. In Russia, it will appear next year with a price of half as much as in the European market. Currently, this drug is carried out on a contractual basis in Germany
Over the next 12 months, PBB will place an order for the contract production of medications at Russian enterprises having an international GMP certificate. Two Russian sites were selected on a competitive basis, one of which will become the company's production base. In the future, the company plans to build a plant in Russia.
By the beginning of next year, PBB will begin to produce drugs RüBerseq and Exoseq designed to treat psoriasis and eczema. It is also planned to produce blood antigens for the treatment of hematological diseases, such as hemophilia, and new generation antibiotics.
«Rusnano Capital realizes Rusnano's tasks, acting as a co -investor in international nanotechnological projects with significant economic or social potential. This project combines both of these components. SEQUSOME technology, which is PRO BONO BIO, is an example of a nanotechnological solution that can significantly improve the healing properties of many innovative drugs», — said the chairman of the board of RUSNANO Anatoly Chubais.
Source: