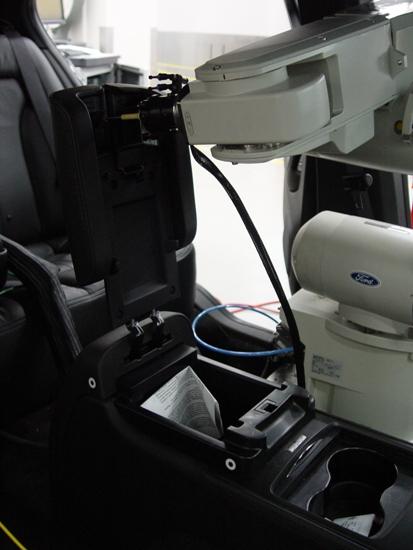 Ford engineers spoke about the tactile robotic limb of Ruth, which they installed in the 2013 Fusion model salon to make it even more comfortable. The mechanical paw literally feels all the details in the cabin of the car, and if the buyer draws attention to that, for example, the driver's seat is truly convenient, there is also the merit of Ruth.
The robot imitates human motor skills and measures according to such parameters as roughness, stiffness and temperature at separate points on the steering wheel, handles or armrests of seats. Ruth has been used for several years in the European research center Ford, which in the German city of Aachen, with its support, has developed European versions of Focus and Festa models. Now the robot is used in the American branch.
The idea of using the robot to assess the comfort of the car is dictated by those considerations that Ruth provides obviously objective data, unlike the tester from the flesh and blood. In addition, a person will never take into account all the nuances that may arise in the process of direct operation of the car. Similar solutions are used by automakers around the world, but Ford was the first company in America to introduce robotic testing.
Source: