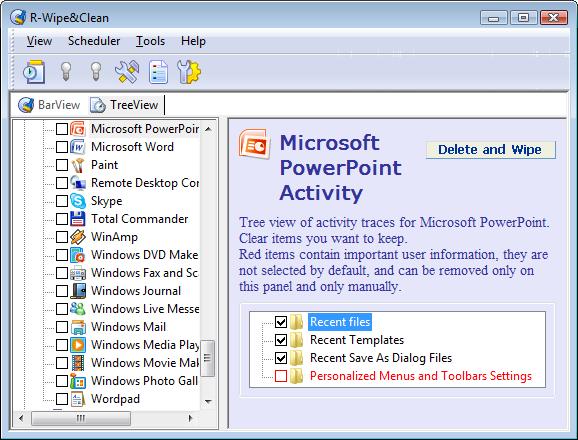 In the latest version:
Added new Internet (Windows Live Messenger). The planner has been finalized and now also supports Windows Live Messenger;
Added new Internet (AOL Instant Messenger). Boss Key planner and function are finalized and now also support Windows Live Messenger;
News Readers Information, Web Browsers Information, Cache Applications Compatibility Information, Stored Event Loging Applications Information have been added to the System
Stored Start Menu Items and Stored Startup Applications Information are added to the user section;
Support for SOMODO, Reason, Codemeter, Reason Essentials, Recycle, Cinema 4D, Perlcritic, Python Shell, Pythonwin, Wing IDE, VBScript Converter has been added to the section. TRL, Perlsvc, Perltray, Intellij Idea,Jetbrains Phpstorm, Jetbrains Rubymine, Pycharm, Jetbrains Webstorm, Jetbrains Omea.
Developer: R-Tools Technology Inc.
Dispers: ShaveyWare, 28.99 dollars.
Operating system: Windows All
Size 4.41 MB
You can download from here
Source: