The Ryker tricycle is the heir to the well -known Spyder from the same developer —CAN-am, but is characterized by a prefix in the name Rally Edition. A completely different machine is hidden behind it, which has preserved only a basic layout with a drive rear wheel. Ryker has acquired the complete protection of the bottom, aluminum safety stands and off -road tires.
The clearance of the new tricycle is small —112 mm. But on all wheels, the KYB HPG suspension is installed with adjustment for different conditions. The motor is the former, three -cylinder Rotax 900, but with electronic stability control and a special Rally Mode mode. Thanks to him, Ryker is less inclined to get stuck in the mud, but it is still not worth chasing it and sandy dunes.
The main purpose of Ryker is to riding high speeds with active maneuvering through the fields, forest edges, broken country roads. The three -wheeled scheme simplifies the overcoming of potholes, although large obstacles to the tricycle are still beyond strength. This is a harsh competitor in rally races for purely highway models, like his predecessor Spyder.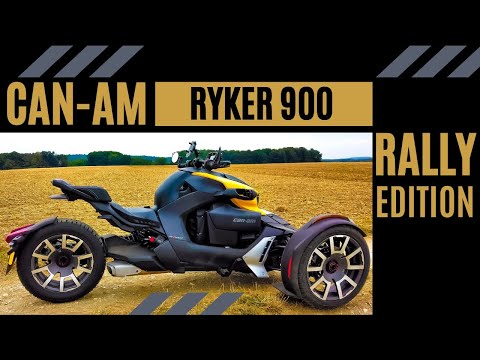 Source &#8212 Popular Mechanics