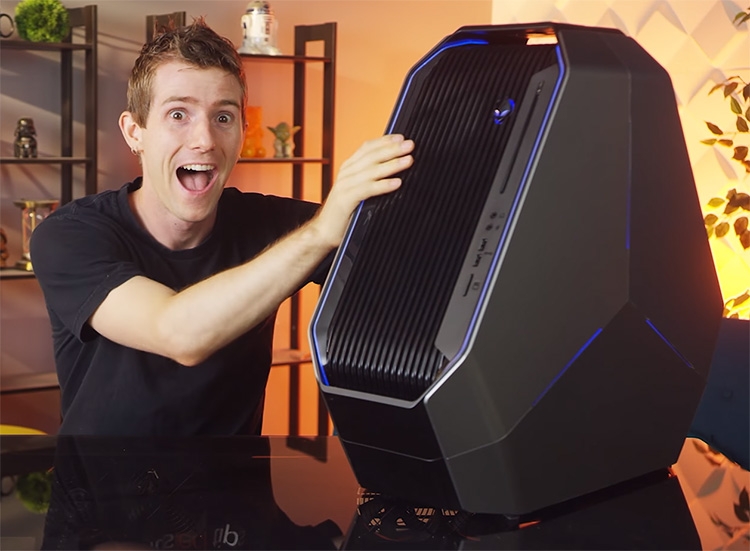 Ryzen Threadripper 1950x and 1920x processors starts for the TR4 desktop platform is not far off. However, detailed reviews of the first consumer 12- and 16-core CPUs from AMD have not yet been published. This was decided to play Dell/Alienware and the host of the Linus Tech Tips YouTube channel Linus Sebastian (Linus Gabriel Sebastian. The latter posted to open access to the video review of the Alienware Area-51 Threadripper Edition system, part of which was a demonstration of the results of comparative testing of processors for the AMD AM4/X370 and TR4/X399 platforms, as well as Intel LGA1151/Z270 and LGA2066/X299.
The tests were carried out in a limited number of applications, however, they allow us to draw certain conclusions. All processors were tested in combination with the GEFORCE GTX 1080 Ti Founders Edition video card and 32 GB of RAM, and the effective frequency of DDR4 modules in the Area-51 Threadripper system was lower (2666 MHz) than the rest (3200 MHz).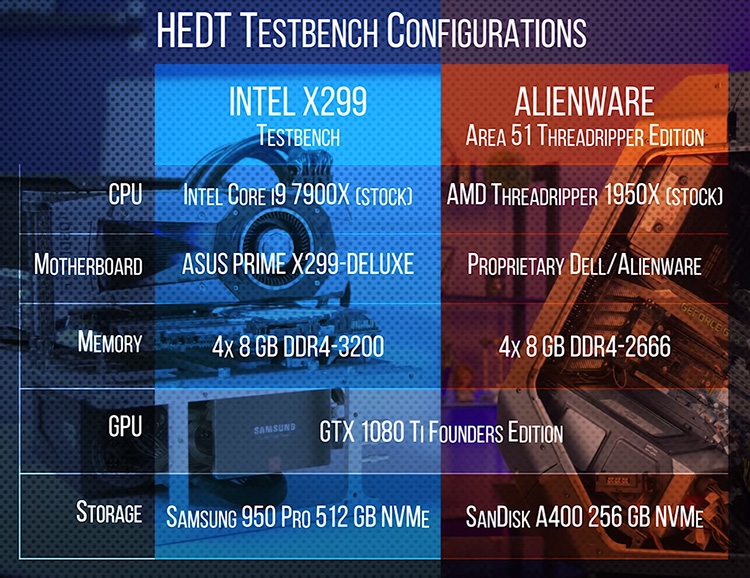 The games are less than other applications to a large number of physical nuclei, and in Rise of the Tomb Raider 16-core Ryzen Threadripper looks at least no better than a four-core Core i7-7700K. Fortunately, the number of games optimized for processors with more than four cores will only grow.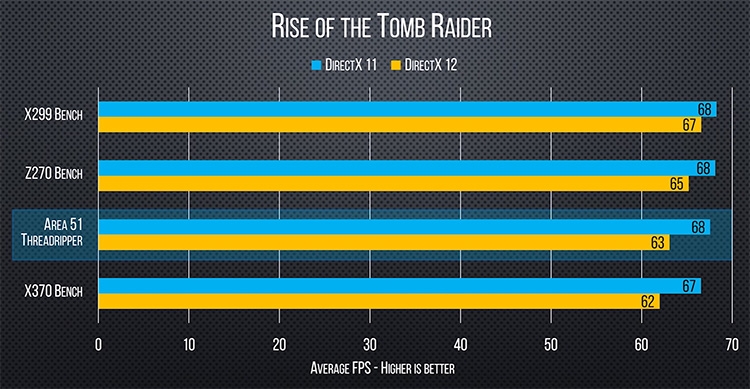 At the 3DMark, the AMD flagship scored 8822 points in the Time Spy/CPU test, significantly losing to the 10-core Core i9-7900x. Fortunately, Futuremark processor supplies rarely reflect the real picture.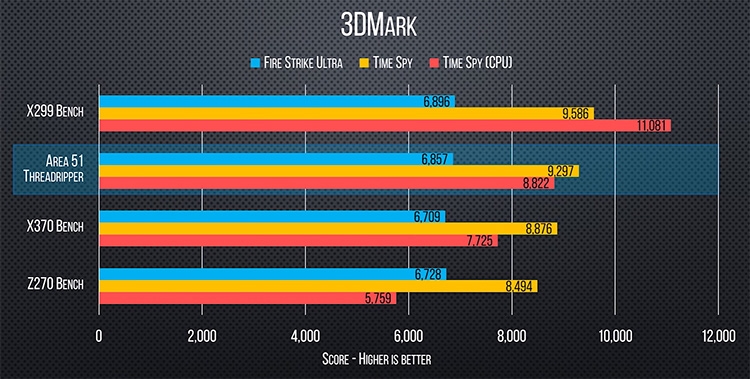 The results in Cinebench R15, on the contrary, are very indicative, because the benchmark more or less evenly loads the CPU nuclei. Here Ryzen Threadripper 1950x almost twice the Ryzen 7 1800x and a third — Core i9-7900x. Note that at the AMD stand on the day of the official announcement of Threadripper 1950x and 1920x, the newcomer scored 3062 points in Cinebench R15. Perhaps such a significant effect ensured the use of the motherboard, different from the OEM product Dell/alienware.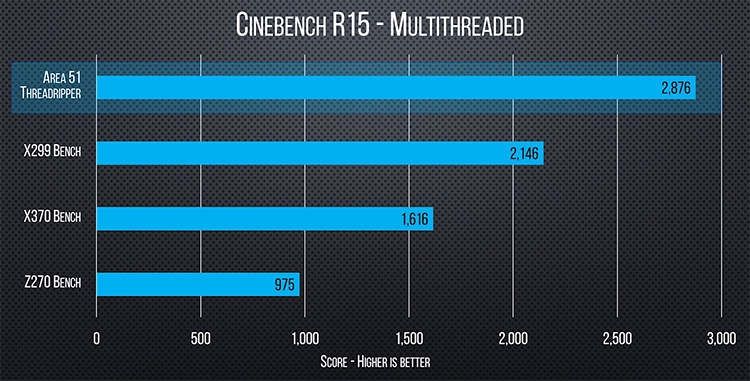 BMW and Classroom scenes rendering in Blender 2.78c at Alienware Area-51 Threadripper Edition. With large amounts of tasks, the difference in time of their execution could reach several hours.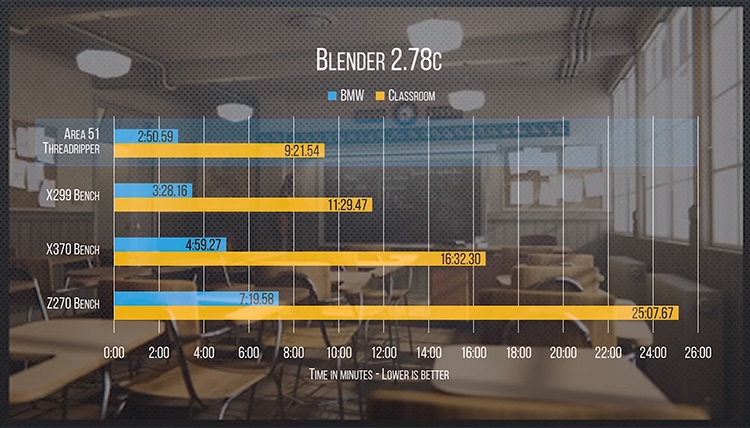 The heating of the processor was predictably not too large, although a few values showed 92 °C under the factory STO. The fact is that Threadripper tells its temperature with a 27-degree displacement, that is, real heating was about 65 °C.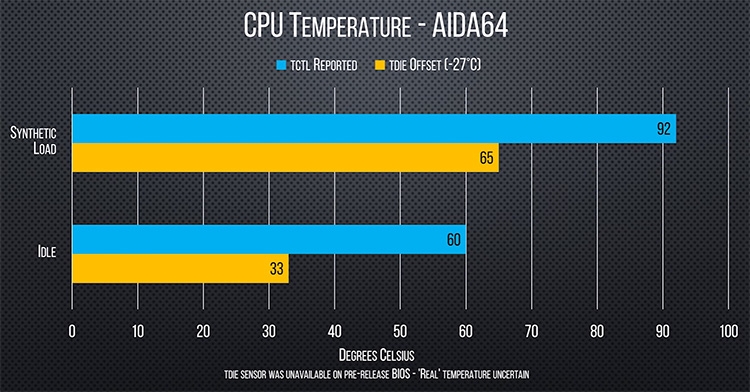 The first AMD TR4 processors are debuted on the market on August 10. Ryzen Threadripper 1950x can be purchased at prices from $ 999, and Ryzen Threadripper 1920x — $ 799.
Source: