This year, the American company Saildrone has joined the national department of oceanic and atmospheric research (Noaa) to launch five floating drones towards the movement of hurricanes in the Atlantic Ocean to collect scientific data. One of these drones sent pictures from the heart of a hurricane of the 4th category.
Like the rest of his hunting brothers behind the storms, the SD 1045 Saildrone Explorer model is equipped with a special hurricane sail, which allows you to withstand extreme conditions inside the storm in the Atlantic Ocean.
Now in the region a hurricane SAM category 4 is raging on the Suffira-Simpson scale. On September 30, the unmanned drone went to the center of this storm, where he collided with waves of 15 m high and wind speed over 190 km/h. The information he collected in the future will help in predicting the development of storms. After all, when hurricane winds are rapidly gaining strength in a matter of hours, this is a serious threat to coastal settlements, and the earlier people are warned, the less damage such a storm will cause.
In addition to sensors for measuring air temperature, relative humidity and other indicators, the fearless Saildrone Explorer SD 1045 has an on -board camera. Scientists have already published the first frames from the inside of the raging hurricane, which can be seen on the video.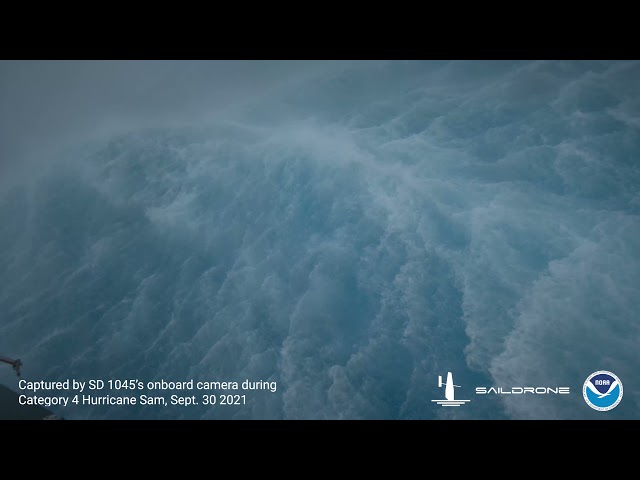 Source &#8212 Saildrone