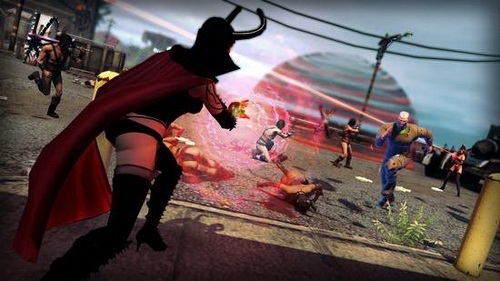 Initially, the Volition was developed by DLC for Saints Row: The Third, but then it was decided to postpone the way out, to develop the idea and present the product already as an addition to the fourth part. Enter The Dominatrix will tell the players an alternative version of the story of an attack on the Earth of alien invaders, led by villain Zignac. According to the new plot, the antagonist imprisoned the main characters in the virtual world, which is controlled by the crazy Dominatrix program.
To escape and return to the real world, users have to fight with many opponents and turn off the simulator. Along the way they will meet quite unexpected allies. Enter The Dominatrix also returned to some characters familiar from the previous games of the series.
You can download Enter the Dominatrix for PS3-, PC- and Xbox 360 versions of the Saints Row IV action movie.
Source: