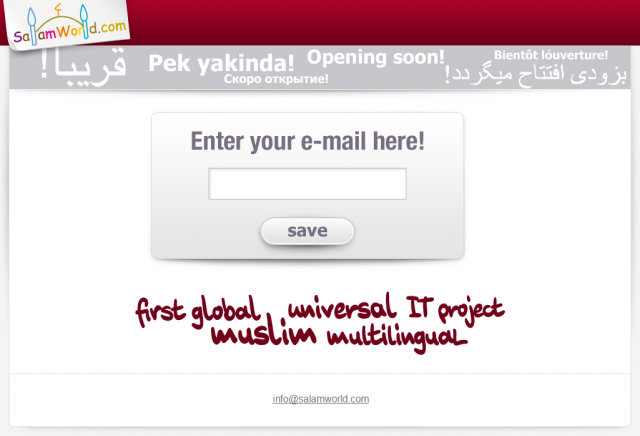 For December this year, a trial launch of the new social network Salamworld is planned.com. The network developers themselves call it the first global Islamic project on the Internet. According to the initiators of the project and the developers team, the Salamworld network will allow Muslims around the world to learn more about each other, to establish business and personal connections.
The main goal of the team was to create a resource in the heyday of social networks and microblogs, which would meet the modern requirements of the Muslim community, a "universal communication channel that contributes to the correct understanding of Islamic culture in the world of Islamic culture".
According to a member of the board of directors of the social network Salamworld, the Kazakh businessman Nurserik Kudereyev, this project did not arise and became the result of careful research.
Source: CyberSecurity