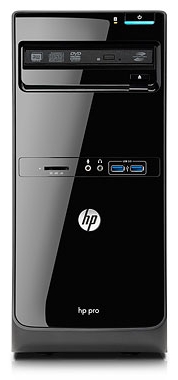 Hewlett-Packard announced the beginning of mass sales of desktop computer systems HP Pro 3400 Series, which are primarily focused on business users.
These desktops are enclosed in the Micro Tower format housing, built on Intel Celeron or Intel Core i3/i5/i7 generations Sandy Bridge and are supplied with a pre -installed Windows 7 Home Premium platform, Windows 7 Professional or Freedos. In their arsenal, among other things, there are up to 8 GB of DDR3 RAM, to the disk spacket, an optical DVD drive, integrated graphics, a Gigabit Ethernet network card, Wi-Fi wireless networks, D-Sub and DVI outputs and DVIas well as a power supply with a capacity of 300 watts.
You can buy new items through the manufacturer's company online store at a price of $ 421. The list of available configurations is given here.
Source: