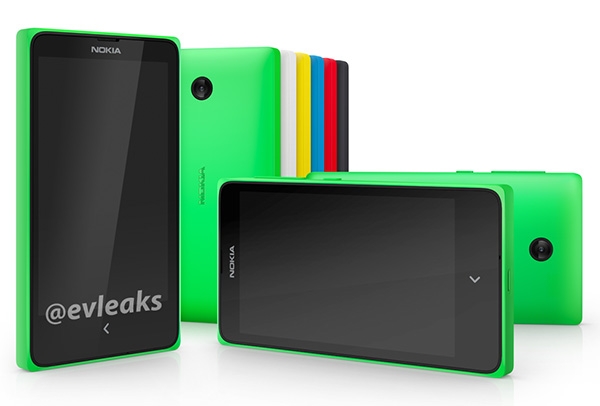 A source @evleaks, which has repeatedly supplied the network with reliable information about the preparatory devices, published the alleged specifications of the Nokia X Android Smartphone, previously known as Normandy.
The received information confirms the rumors that the new device belongs to the budget segment. According to @evleaks, the smartphone will receive 4" Sensor screen with WVGA resolution (800×480 pixels), as well as a two -core Qualcomm Snapdragon processor with a clock frequency of 1 GHz (according to previous rumors, quadulcommm Snapdragon 200 8225Q) and 512 MB of RAM). It is also known about 4 GB of built-in flash memory, expanded thanks to the existing Microsd memory slot with a volume of up to 32 GB. The battery capacity of the device is 1,500 mAh, there are two slots for SIM cards. Rumors about the back of the 5-MP camera of a smartphone with an autofocus and video recording function were also confirmed. The front chamber has no novelty.
Nokia X: 2 x 1ghz Snapdragon, 4 "WVGA, 512MB / 4GB / Microsd, 5MP, 1500MAH, Nokia Store + 3RD PARTY, DAL-SIM, 6 Colors.

— @Evleaks (@Evleaks) January 28, 2014
Unlike yesterday's publication, which reported the support of the Google service device, the @evleaks source claims that Nokia X will be delivered with Nokia Store for Android and other Android applications of third-party developers. The novelty will be produced in six color versions, including black, white, yellow, green, red and blue. It is possible that Nokia X will be presented at the MWC 2014 exhibition, which will be held next month in Barcelona.
Source: